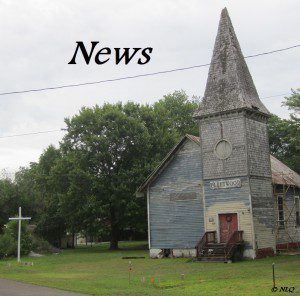 It is starting to sound as if Anna Duggar has made a lucky escape from the Duggar household and not only is Michelle Duggar blaming her for Josh's infidelity but she likely wasn't given much choice in the sale of their home.
First up, 'unnamed Duggar insiders' are saying that Anna Duggar is furious with Michelle Duggar. Why? Simple, once Michelle Duggar recycled her old rape-culturey advice about how only a wife can meet a man's sexual needs and the unspoken implication of if he cheats it's the wife's fault on the family blog Anna believes it was a message to her. Here's what the inside said as quoted by the Inquistr:
"At first Anna blamed herself for Josh's wandering eye, but now that's she been away from him and has been getting support from her own family, she's starting to realize that she is NOT to blame. In fact, she's gone from feeling sad to angry. And adding fuel to the flame, is Michelle's recent sex advice. Anna thinks her words are a direct aim at her and they are passive aggressive and hurtful."

The source, who did not want to be named, went on to explain that Anna Duggar thinks that Josh's parents didn't get him the help he needed when he sexually molested his sisters years ago. The source also shared that Anna feels like his family is in denial about all of the issues. At this time, Josh Duggar is in rehab getting assistance for his problems. The source went on to say that Anna was there for Josh in every way even if she was exhausted.
This is followed by today's issue of
In Touch Weekly
obtaining and releasing the sales documents on Josh and Anna's house sale. The sale took place FIVE DAYS after it came out about Josh being a member of Ashley Madison. Seems a bit quick to me. The munificent sum listed on the Warranty Deed selling the house? TEN DOLLARS! Looks like the Duggar lawyer friend paid ten dollars and picked up the outstanding mortgage on the home. Ten dollars. Does this not strike anyone else as very odd? Maybe they had it mortgaged to the hilt but it really smells like an attempt to keep Anna from receiving more than five bucks from the home sale.
Wondering if Anna Duggar also signed a prenup before marrying Josh? Maybe a non disclosure agreement?
Run, Anna, run, far far away from the toxic Duggar family.
If this is your first time visiting NLQ please read our Welcome page and our Comment Policy!
Comments open below
NLQ Recommended Reading …