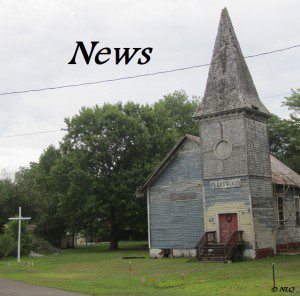 This is a trending topic today on Facebook and finally receiving the attention it deserves in the main stream media. Remember all those women who've come forward through the website Spiritual Sounding Board and other places alleging that the head of Institute of Basic Life Principles and Duggar friend Bill Gothard had behaved in an inappropriate sexual manner with them while they were interning at IBLP? Five of them have filed a law suit against the board of IBLP. You know who sits on the board for IBLP? Duggar friend and reality television patriarch Gil Bates. This is all so very incestuous in the weirdest way.
NLQ supports those brave ladies who've come forward to try and make the board of IBLP accountable for the grievous wrong done them by Bill Gothard and his board of flunkies. I hope they win enough to shut the poisonous place down forever.
Bill Gothard removed himself from the ministry before returning mere months later claiming to be 'forgiven'. Yeah, so forgiven that he was pressuring one of the plaintiffs to fly out to the ministry on his dime so that he could have a face to face meeting with her. If that's not an attempt at damage control I don't know what is. If she had taken him up on that it is likely that Gothard would have used it against her in court.
This explains why the IBLP has been quietly moving their entire operations to Big Sandy, Texas and the Alert Academy. It is an attempt to hide assets in case of a financial judgement against the ministry.
So many have written so well on this subject that I'm not going to waste my time doing an in depth article. I'm going to post a list of links where you read about the allegations and the lawsuit.
Entertainment Tonight – Five Women Sue Fundamentalist Ministry With Duggar Family Ties
Gretchen Wilkinson, Charis Barker, Rachel Frost, Rachel Lees and a plaintiff who filed under the pseudonym Jane Doe, are seeking $50,000 in damages, and allege that the IBLP conspired to conceal wrongdoings and abuse.
The Washington Post – Five women sue Bill Gothard's ministry that has ties to the Duggars
The new lawsuit, filed on Tuesday in DuPage County Circuit Court in Illinois, where IBLP's headquarters is located, charges that IBLP, its employees and directors "frequently received reports" of "sexual abuse, sexual harassment and inappropriate/unauthorized touching." But, the lawsuit said, they never reported "these serious, potentially criminal allegations to law enforcement authorities or the Illinois Department of Children & Family Services" as required by state law.
WGN Television Chicago – Lawsuit filed against Oak Brook-based ministry with ties to the Duggar family
The women say they were victims of sexual abuse and harassment, and that leaders covered up decades of wrongdoing.

They say the Christian ministry plans to liquidate its assets and move their local headquarters to Texas, in an attempt to avoid prosecution.

Followers include reality TV stars Michelle and Jim Bob Duggar.

Their son, Josh Duggar, spent time at the ministry's facility in Arkansas after admitting he sexually abused his younger sisters.
Recovering Grace – Negligence Lawsuit Filed Against IBLP
The lawsuit specifically alleges that IBLP was negligent and allowed unlawful conduct to continue by:
failing to train and/or supervise their staff and management or have appropriate policies and procedures in place to detect and deter sexual abuse, harassment, or inappropriate touching of young female interns, employees, or participants in IBLP programs;

failing to report known allegations of sexual abuse and sexual harassment committed against adult and minor IBLP participants, employees, and interns to the appropriate law enforcement agencies;

failing to conduct reasonable investigation into credible allegations of sexual abuse, harassment, and inappropriate touching, despite decades of ongoing conduct;

conducting a sham investigation once the IBLP Board did eventually conduct an investigation;

concealing allegations of sexual abuse and harassment from law enforcement;

conducting an unreasonable investigation into the allegations of sexual abuse and harassment; and

engaging in careless or negligent supervision of staff, directors, agents, and employees.
Chicago Tribune – Lawsuit alleges sexual misconduct at Oak Brook-based Christian ministry
Five women filed the lawsuit this week in DuPage County alleging they were victims of "sexual abuse, sexual harassment and inappropriate/unauthorized touching" while they were participants, interns or employees of the institute.

Besides monetary damages, the women asked a judge to impose a "constructive trust" on IBLP's assets to prevent leaders from alleged plans to liquidate resources estimated at more than $100 million while they close the institute's local headquarters and relocate to Texas "in an attempt to flee the jurisdiction (state of Illinois) where this wrongful conduct occurred," according to the lawsuit.
Christianity Today – Christian ministry with links to the Duggars sued over sexual abuse and cover up
David Gibbs III, the attorney representing the women who filed the lawsuit, told the Washington Post that the alleged victims had hoped to address the issue with the IBLP board of directors, but were forced to litigate after the board "rather stubbornly and in my opinion rather arrogantly basically challenged the girls to bring the case".

The board, he said, "is not operating in a spirit of transparency or openness," and has not discussed the allegations with the women.

The lawsuit, where each complainant is seeking $50,000 in compensation, follows IBLP's founder, Bill Gothard's, resignation after a number of allegations of sexual harassment were made.
This news could not have come at a worst time for the Duggar family as their new television specials are posed to hit the airwaves. There's no way for the Duggar family to legitimately distance themselves from Gothard and his ministry considering Michelle Duggar recently spoke at a IBLP event in Big Sandy, Texas and the flight logs of the Duggar airplane show many trips taken in the last month between the Duggar's home town and the airfield at the IBLP Alert Academy in Big Sandy. Some of the trips were daily.
If you are coming to NLQ to defend either the Duggar family or Bill Gothard please read our Duggar Comment Policy and refrain from any personal attacks on our comments. There will be no warning – you will be banned if you violate those policies.

If this is your first time visiting NLQ please read our Welcome page and our Comment Policy!
Copyright notice: If you use any content from NLQ please give us credit and a link back to this site. All original content is owned by No Longer Quivering and Patheos.com
Comments open below
NLQ Recommended Reading …