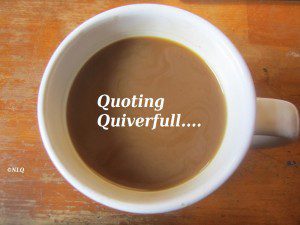 by Steven L. Anderson of Faithful Word Baptist Church – The Effects of Birth Control
Editor's note: That sermon transcript archive at Faithful Word Baptist Church is like Christian in July, a treasure trove of misspelled, grammar-mangling, bad ideas, bad Bible translations pile of crazy. There's nothing that exposes the under-educated belief system of a Independent Fundamentalist Baptist Church. Another pastor doubling down on the message of no birth control ever, have as many kids as possible and women should always stay home. It's a good thing that the Marie Curies of this world didn't follow that advice or we'd have been deprived of many useful things, theories and science.
He says, "You're sorrowing right now, but your sorrow is going to turn into joy." Just like when a woman is in labor, when a woman's in travail, she has sorrow, but as soon as the child is born she forgets all about that because she's so happy that the baby is born into the world. This proves right here that the sorrow that's being referred to is that agony of childbirth when we compare John 16 and Genesis 3. Whenever we want to define words in the Bible we just compare scripture with scripture, and let the Bible define itself.

If you've ever been there when a woman gave birth, you'll know this is true. Childbirth is a very painful, agonizing process. Yet, as soon as that baby is born that pain and suffering is just immediately replaced with joy. It's a really beautiful thing to watch. I've see, I watched, thank God, I haven't missed any of my children being born. All seven of my children, I was there when they were born. It is literally a life changing experience to be there at the birth of a child.

To see my wife in so much pain and suffering, and agony, but then the moment that that baby's born it's over. She's so happy, and there's so much joy. It really is life changing, it really is a powerful feeling when you're there. That's what Jesus is talking about here, that's what we see here.

What I want to show you from this is that also using birth control, it robs us of a lot of joy in our lives. Yes, there is sorrow associated with childbirth. Yes, it is painful. My wife is expecting our eighth right now, and she's dreading going into labor. She's saying, "I don't want to go into labor because it's so painful. I don't want to do this again." She's already done it so many times. When the time comes she always does it, she always does great, it's over, and she has the joy.

It robs us of joy in our lives, because the Bible tells us, and if you would turn to Psalm 113. Psalm 113, but let me read for you from 3rd John, Verse 4. John said, "I have no greater joy than to hear that my children walk in truth." According to John there's great joy when a man is born into the world, when a baby's born. Then later when that child grows up and lives for the Lord, and serves the Lord, there is no greater joy than to have your children walking in truth and to raise up children that would serve the Lord with their life. There's nothing greater than that.

Psalm 113, Verse 7, says this. "He raiseth up the poor out of the dust and lifteth the needy out of the dunghill that he may set in with princes, even with the princes of his people he maketh the barren woman to keep house and to be a joyful," notice that word, "a joyful mother of children. Praise ye the Lord." Children bring joy to our lives. They bring joy to a mother's life. They bring joy to a father's life. I can't tell you how many times per day we rejoice in our children. It's fun to be around them. They bring joy, they bring smiles to our face every single day. We love having our children.

Those who practice birth control are being robbed of the joy of having children. Sure, they get to skip the sorrow that comes with having children. They get to skip that sorrow that was prescribed by God, by the way, as His will, but they're also missing out on the joy. Sometimes we have to go through sorrow in our life to get to the joy. Sometimes the pain leads us to joy. If you would, look back to Genesis 3;16. We're not done there. I want to point out one other thing about this verse. Then I'm going to get into the effects. The harmful effects on our society, on mothers, on churches, et cetera.
QUOTING QUIVERFULL is a regular feature of NLQ – we present the actual words of noted Quiverfull leaders, cultural enforcers and those that seek to keep women submitted to men and ask our readers: What do you think? Agree? Disagree? This is the place to state your opinion. Please, let's keep it respectful – but at the same time, we encourage readers to examine the ideas of Quiverfull and Spiritual Abuse honestly and thoughtfully.
If this is your first time visiting NLQ please read our Welcome page and our Comment Policy!
Copyright notice: If you use any content from NLQ please give us credit and a link back to this site. All original content is owned by No Longer Quivering and Patheos.com
Comments open below
NLQ Recommended Reading …