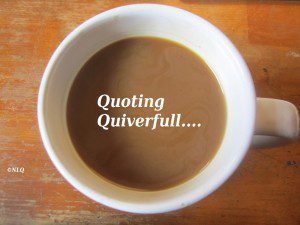 by Michael Pearl from No Greater Joy – The Balanced Patriarch
Editor's note: So how many of these characteristics listed below have we actually seen at work in the writings of the Pearls? From here it looks like very few, that most of the characteristics pushed in the various writings by the Pearls line up more with the 'Bad' list.
The Characteristics of a True Patriarch

A true patriarch never demands respect; he inspires his children to greatness through example.
A true patriarch teaches his children to choose the good and reject the evil, and provides carefully-controlled exposure to temptation and careful admonition.
A true patriarch passes along his wisdom and culture—"here a little, there a little," as they "walk in the way."
A true patriarch does not invoke his authority to avoid discussion and reason by his children.
A true patriarch does not act like someone on a throne, but like the Lord Jesus, with a towel girt about his loins in service.
A true patriarch does not covet his authority. He knows that his job is not to remain at the head of the parade, but to train his children to take the baton and lead, following their Heavenly Father.
A true patriarch, like John the Baptist, knows he must decrease and has his joy fulfilled when his children leave him to follow their calling in life by God. He will actually rejoice to see that his children are walking in truth—on their own!
As you read these two contrasting lists, you may have noted that the most prominent characteristic of each is the attitude of the father in regard to the specific duration of his authority over his children. The father who believes that God designed the family unit to exist as a clan, a pyramid ruled by the eldest male, with grown children expected to remain under their father's umbrella of authority long after they have reached natural maturity, produces what we call the dysfunctional patriarchal family.

In contrast, a father who believes that the largest family structure is one man and one woman and their minor children easily accepts as his chief duty the readying of those children for their inevitable development into the autonomy of adulthood. Faithfully and resolutely he prepares his children to that end, releasing them to autonomous action as God, through physical and spiritual maturity, readies them. This constitutes God's natural patriarchal ministry of a father.
Here's the series 'Jumping Ship' this article is in response to:
Part 1 | Part 2 | Part 3 | Part 4 | Part 5
Part 6 | Part 7 | Part 8 | Part 9 | Part 10
Part 11 | Part 12 | Part 13 |Part 14 | Part 15
Part 16 | Part 17 | Part 18 | Part 19 | Part 20
Part 21 | Part 22 | Part 23 | Part 24 | Part 25
Part 26 | Part 27 | Part 28 | Part 29 | Part 30
QUOTING QUIVERFULL is a regular feature of NLQ – we present the actual words of noted Quiverfull leaders, cultural enforcers and those that seek to keep women submitted to men and ask our readers: What do you think? Agree? Disagree? This is the place to state your opinion. Please, let's keep it respectful – but at the same time, we encourage readers to examine the ideas of Quiverfull and Spiritual Abuse honestly and thoughtfully.
If this is your first time visiting NLQ please read our Welcome page and our Comment Policy!
Comments open below
NLQ Recommended Reading …