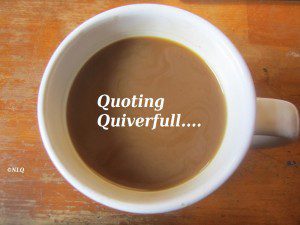 by Biblical Gender Roles from Biblical Gender Roles.com – How a Husband Can Enjoy Sex That is Grudgingly Given by His Wife
Editor's note: This is possibly the worst part of the entire article, worse than insisting that husbands will cheat without sex, worse than saying 'fake it' and much worse than refusing to talk about sexual performance and likes. This ignores all consent and is pretty much straight up rape. Hounding someone into agreeing to sex against their own desires is a type of rape, or at least verges on it. BGR doesn't see it that way, he's just interested in his own selfish sexual pleasure.
Focus on your eyes on her body, not her face. Focus on the visual pleasure you receive from looking at her body and physical pleasure you receive from being inside your wife.

I know you love your wife, most of us as men love our wives. You want to connect with her physically AND emotionally during sex. But your wife is the one refusing to connect with you emotionally, so you have to concentrate 100% on the physical side.

Let me try and explain this in another way. In Greek mythology there was a monster woman named Medusa. She was a cursed and hideous creature and if men looked upon her face they were turned to stone.

I know you love your wife, most men love their wives. But sin is ugly. Your beautiful bride's face becomes ugly during this sinful time that she is grudgingly giving you sex as she grimaces wanting you to "just hurry up and get it over with".

So like the men who could not look at Medusa's face otherwise they would be killed, realize that if you look on your wife's face when she is displaying a sinful attitude toward sex it will kill your sexual pleasure and may actually make it much more difficult for you to achieve the physical connection and release that you need. Again you know you want that emotional connection too, but your wife is the one who is in sinful rebellion against God's design for sex in your marriage and is refusing to emotionally connect with you.
QUOTING QUIVERFULL is a regular feature of NLQ – we present the actual words of noted Quiverfull leaders, cultural enforcers and those that seek to keep women submitted to men and ask our readers: What do you think? Agree? Disagree? This is the place to state your opinion. Please, let's keep it respectful – but at the same time, we encourage readers to examine the ideas of Quiverfull and Spiritual Abuse honestly and thoughtfully.
If this is your first time visiting NLQ please read our Welcome page and our Comment Policy!
Comments open below
NLQ Recommended Reading …