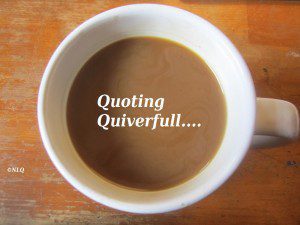 by Steven L. Anderson from Faithful Word Baptist Church – Being a Psalm 23 Husband
Editor's note: Because of the weird way Anderson reads the King James Version Bible he's not going to come right out and say the words 'sex' or 'sex outside of marriage'. He's calling sex without marriage 'foreign occasions', which makes it sound like he's talking about Bastille Day or Cinco De Mayo instead of what it actually is. Every preacher in the world comes down hard on those that have sex outside the legal and religious bonds of marriage, but Anderson takes it farther, to claiming that God strikes dead some folks that have unmarried sex. Maybe it's wish projection of his.
Trust is a key component. But how can you trust someone that won't even put a ring on it. And you're going to sit there and move in with him, sit there and open up. Look, you're foolish. Don't you dare. First of all, foreign occasion's wicked thing. But second of all, as young women do not go to bed with the men that you're not married to, you're foolish if you do. Because foreign occasion does not equal love. Foreign occasion does not equal commitment and marriage. And you need to wait until you get married. Because there are a lot of guys that all sit there and "Oh yeah, we're going to get married and oh yeah I love you so much!" But until it's official, you don't know if that commitment is real. Sometimes, there's a lot of talk, and then he's gone or she's gone or whatever. It needs to be official. You need to be married. Even just from a practical standpoint. But forget that God said that He'll kill you a lot of times. A lot of times He killed people in the Bible because they committed foreign occasion. God said that He'll punish us severely. Whoremongers and adulterers God will judge. A lot of people committed foreign occasion in the Bible and they didn't get killed. But a lot of people got killed. God killed 23,000 people in one day the Bible says. 1 Corinthians 10, it says that's example for us where God poured out His judgment upon foreign occasion. So a lot of good reasons not to commit foreign occasion, my friend.
QUOTING QUIVERFULL is a regular feature of NLQ – we present the actual words of noted Quiverfull leaders, cultural enforcers and those that seek to keep women submitted to men and ask our readers: What do you think? Agree? Disagree? This is the place to state your opinion. Please, let's keep it respectful – but at the same time, we encourage readers to examine the ideas of Quiverfull and Spiritual Abuse honestly and thoughtfully.
If this is your first time visiting NLQ please read our Welcome page and our Comment Policy!
Comments open below
NLQ Recommended Reading …