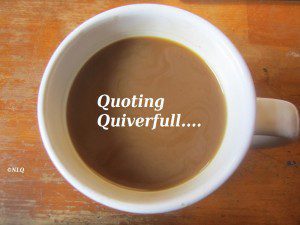 by Michael Pearl from No Greater Joy – The Balanced Patriarch
Editor's note: Even as far back as 2009 Michael was throwing shade at Bill Gothard and Doug Phillips over their patriarchal teachings, well before the news that both men are sexual predators emerged. The original article has a longer version of the history of patriarchy and society's problems, but we're picking up the history at the time that the Pearls claim they started practicing it. Lots of blaming others per usual. 
In 1974, my wife and I began teaching our first child at home. At that time, the concept of patriarchy was unknown in our community. We thought we invented the idea. But within five years, we soon discovered that there were thousands of young families just like us who, for their children's sake, were ready to take responsibility for the training of their children. The only way out of a culture war that we had lost was to retreat to a culture of our making, and there protect our children and prepare them to overcome a world hostile to truth and righteousness. The homeschooling movement exploded into a phenomenon that changed the face of Christianity in America. There was hope for the family once again, for in it we created a way to transmit our Christian culturte to our children.

But the shift was not complete. Structured Christianity continued to degenerate along with the world. I read a survey stating that of the Christians who entered marriage having previously lost their virginity, over 50% revealed that it happened in connection with a church youth group. An equal number of those who did drugs and alcohol testified that they were introduced to it through their church activities. And some were even being molested by their church workers. As one homeschool mother wrote, "The only evil influence left in the lives of our children is our church." So, many homeschoolers became homechurchers. Others downsized to small traditional churches with believers of like mind, where they could control their environment.

Local churches were offended when they and their schools were being rejected as unfit to bear influence on these homeschooled children. Fathers were challenged for their practice of domestic priesthood to the exclusion of all other authorities. They aptly defended their right and duty to be the heads of their homes. Fathers took the place of pastors, and in fact, became the pastors of their homes.

The time was right. With pressure on these fathers to justify their family-centric rule, a doctrine slowly emerged. It was not really new; the seeds of it had been floating around since the advent of the new conservatism in the early seventies. It eventually came to be called "The Patriarchal Family," meaning, the headship of the father over his family.

In the late seventies, Deb and I attended a Basic Youth Conflicts Seminar taught by Bill Gothard. Much of what he said about dealing with bitterness was very practical information—highly useful in exposing sin and resolving personal issues apart from the gospel. But he also taught a strange principle of domestic authority which he illustrated with an umbrella. He made his point with a story of how a grown man with a wife and children had resolved personal issues by going back and submitting himself "under" the authority of his father, reestablishing the "Divine chain of command." When we left that day, I remember telling my wife that some of his principles were out of line with the Word of God. Today, I do believe that Bill Gothard, notwithstanding all of the good he has accomplished, and whether knowingly or not, was the key instrument in planting the seeds of the modern patriarchal movement. However, I would never hold him responsible for the excesses that have followed.

This not-so-new doctrine, dressed in old clothes from another time and another culture, continued to be fleshed out for a couple of decades by different proponents, some good, some not so good, but all sensing that it needed systematizing. In time, along came Vision Forum. They canonized it and preached it as gospel. The following quote comes from Vision Forum's website: The Tenets of Biblical Patriarchy, Editorial note: "…the church should proclaim the Gospel-centered doctrine of  biblical patriarchy as an essential element of God's ordained pattern for human relationships and institutions." The editorial note continues: "Biblical patriarchy is just one theme in the Bible's grand sweep of revelation, but it is a scriptural doctrine, and faithfulness to Christ requires that it be believed, taught, and lived."

If we consider the fruit of the movement as seen today to be what the author had in mind in the above statements, the entire doctrine would be preposterous and dangerous. I do not know what Vision Forum may have taught concerning the actual practice of this doctrine, but if we carefully examine their 26-point exposé defining the Tenets of Biblical Patriarchy, we cannot but agree and applaud their faithfulness to sound doctrine. The 26 Tenets also include cautions and warnings against excess, which proved to be needed.

They do a good job of defining the historic doctrines regarding husbands being the heads of their homes and responsible for the education and training of their children. They are calling Christian fathers to avoid the feminizing of our modern culture and to rise to their duties as the heads of their families—a very worthy crusade.

A restorative movement sometimes has a way of escalating into cult-like fanaticism, as families get excited and share their individual views. The immediate fruit that comes out of any fervency is exciting and provocative, generating a confident atmosphere that can encourage extremes. There are far too many propagating this "gospel" of patriarchal rule who have gone off the deep end. But the fault is not in these 26 Tenets. Spiritually dysfunctional men found that the precepts of the patriarchal doctrine provided legitimacy for their controlling tendencies, so they saw what they wanted to see in the more balanced literature and hijacked the principles of an otherwise legitimate concept to provide Divine authority for the aberrant course they had already plotted. These families existed in exactly the same structure before the advent of the modern patriarchal movement, but they had to remain "in the closet" before their control syndrome was elevated to the status of Bible doctrine.
QUOTING QUIVERFULL is a regular feature of NLQ – we present the actual words of noted Quiverfull leaders, cultural enforcers and those that seek to keep women submitted to men and ask our readers: What do you think? Agree? Disagree? This is the place to state your opinion. Please, let's keep it respectful – but at the same time, we encourage readers to examine the ideas of Quiverfull and Spiritual Abuse honestly and thoughtfully.
If this is your first time visiting NLQ please read our Welcome page and our Comment Policy!
Comments open below
NLQ Recommended Reading …