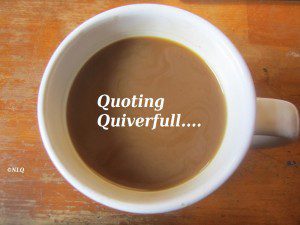 by Jim Bakker and Rick Wiles as quoted by Raw Story – Satanic temples are hidden in Planned Parenthood clinics as 'legal cover' for child sacrifice?
Editor's note: We've tried not to feature or talk about the recent false allegations that Planned Parenthood was selling aborted fetal tissue being bandied about by the extreme Christian right, but failed and jailed former PTL pastor Jim Bakker and his pal Rick Wiles have some some really disturbing untrue things recently. I read this story and had to wonder what type of Jesus Juice they're chugging backstage to actually be able to make many of these statements with a straight face (or as straight as it gets with Bakker). Hoping what they are doing is merely very bad performance art or parody.
"Planned Parenthood means kill the babies so that's the plan," Jim Bakker replied.

"They're natal Nazis," Wiles added.

"It's a pile of babies almost 70 million babies tall, mountains and mountains and mountains of babies," Jim Bakker said. "This is why God's judgement is coming."

The pastor noted that creationism had to be true because "there are no accidental babies."

"You are sitting here talking about this and I think you have — your eyes are there," Jim Bakker said, pointing at Wiles. "They're not below your mouth. Your mouth didn't somehow land up [on your forehead]. If this was all accidental, you know, you'd have an ear there."

Wiles said that a former Satanist told him that he "performed 164 Satanic rituals inside of abortion clinics."

"Absolutely!" Lori Bakker chimed in. "I can't prove it because I wasn't there… I will tell you, especially on Halloween, that many many many many Satanic rituals — abortion rituals — are performed. It's the truth."

"I've had women sit as close as Jim is to me, as you are to me, crying, screaming from their innermost being because they were in those Satanic rituals where their babies were aborted," she insisted.

Wiles claimed that his former Satanist friend said that "sacrificing a human life is the greatest thing that they can do for Lucifer."
QUOTING QUIVERFULL is a regular feature of NLQ – we present the actual words of noted Quiverfull leaders, cultural enforcers and those that seek to keep women submitted to men and ask our readers: What do you think? Agree? Disagree? This is the place to state your opinion. Please, let's keep it respectful – but at the same time, we encourage readers to examine the ideas of Quiverfull and Spiritual Abuse honestly and thoughtfully.
If this is your first time visiting NLQ please read our Welcome page and our Comment Policy!
Comments open below
NLQ Recommended Reading …