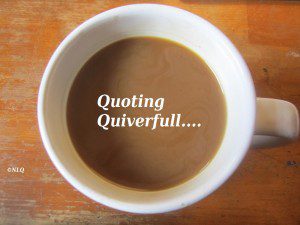 by Debi Pearl from No Greater Joy – The Jezebel Profile
Editor's note: And then Debi goes for the most common women-blaming, reducing to less than human theme – Its THE HORMONEZ! OH NOES!! But instead of saying how hormones make women less than rational she says that hormones make men manly, protective, dominating – all masculine and things society thinks are positive in men. Followed by 'don't ever question your man' and 'you must show pleasure' Debi's usual bucket of codswallop. It still reeks.
Dominance and control are always masculine. It is a hormonal thing. It is the way God designed male nature. It is important for a woman to understand that she has to be feminine (devoid of dominance and control) in order for her man to view her as his exact counterpart and thus respond to her protectively, with love and gentleness.

God designed us, so he knows what our husbands need in order to function properly in their roles as men who cherish the woman in their life. By nature, men need honor (this includes not questioning their decisions). They need respect (treated as if they are wise). They need reverence (daily admired as a man who is accomplishing great things). They need to be accepted for who and what they are, just like they are. Men need to feel they are in command and doing a good job.

An important part of man is a God-given, natural instinct to bring his wife pleasure. If a woman is to be greatly treasured she will choose to find pleasure in the way the man presents himself and his care. All these traits are basic masculine needs. We were created as a helpmeet to the man we married, fulfilling who and what he is. This is God's will for us as women. When we as women obey God by responding to the needs of our husband, we are worshipping and honoring God. "Neither was the man created for the woman; but the woman for the man (1 Cor. 11:9)."

God created you to fulfill your husband's basic masculine needs. Only in that role will you find peace and cause your man to respond to you in loving adoration. This role of submission is totally feminine. It is the exact counterpart for his masculine needs. "And the LORD God said, It is not good that the man should be alone; I will make him an help meet for him. (Gen 2:18)."
Part 1 | Part 2 | Part 3 | Part 4 | Part 5 | Part 6
QUOTING QUIVERFULL is a regular feature of NLQ – we present the actual words of noted Quiverfull leaders, cultural enforcers and those that seek to keep women submitted to men and ask our readers: What do you think? Agree? Disagree? This is the place to state your opinion. Please, let's keep it respectful – but at the same time, we encourage readers to examine the ideas of Quiverfull and Spiritual Abuse honestly and thoughtfully.
If this is your first time visiting NLQ please read our Welcome page and our Comment Policy!
Comments open below
NLQ Recommended Reading …