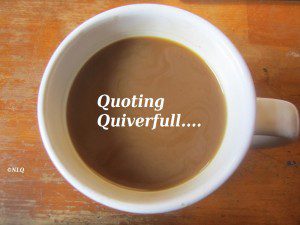 by Biblical Gender Roles from Biblical Gender Roles.com – The Church, Women and Barbeques
Editor's note: Yes, yes, BGR compares women to a consumable inanimate object in this post – thick juicy steaks. But he so routinely dehumanizes women to objects that's not even the shocking part. The shocking part of this entire thing is his claims that God is a-okay with you imagining having sex with your neighbor's wife. He's playing Bible Twister again! Anyone can play! Just take a verse out of context, claim is means something other than what most people think it says and then use it to make something sort of maybe at least a tiny bit morally squishy you do perfectly acceptable. Not that there's anything really wrong with sexual fantasy at all, but trying to make it Biblical is pretty odd.

But while sexual relations between a man and woman are reserved for marriage alone, this does not mean our sexuality itself is reserved for marriage alone. In other words the focus of all one's sexual thoughts and sexual energy does not have to be solely directed at one's spouse.

The Bible does NOT forbid sexual fantasy and sexual imagination. Rather the Bible forbids sexual covetousness which is also referred to as adultery of the heart (mental adultery) or lust.

The Bible condemns sexual imagination that is evil, but not all sexual imagination. We are forbidden from imagining ourselves in sexual acts that are a violation of God's design of sex. God designed heterosexual sex(sex between a man and a woman), but things like homosexual sex, orgies and bestiality are corruptions of God's design for sex. Even thoughts of heterosexual sex can be become sinful if they become covetous imaginations(adulterous thoughts).

But aren't all heterosexual thoughts outside of marriage sinful?

As we just stated God designed sexual relations between a man and woman to be ONLY within marriage.  Some people reason from this that even imaginations of heterosexual sex are reserved only for marriage and only about the person you are married to.  They would say that just as it is wrong to have homosexual imaginations or imaginations about bestiality it is equally wrong to have heterosexual thoughts about someone you are not married to.

But thoughts of heterosexual sex are not wrong in and of themselves.  God created us to desire and think about heterosexual sex – it is his gift to us. It is always the context of heterosexual thoughts that makes them right or wrong.
QUOTING QUIVERFULL is a regular feature of NLQ – we present the actual words of noted Quiverfull leaders, cultural enforcers and those that seek to keep women submitted to men and ask our readers: What do you think? Agree? Disagree? This is the place to state your opinion. Please, let's keep it respectful – but at the same time, we encourage readers to examine the ideas of Quiverfull and Spiritual Abuse honestly and thoughtfully.
If this is your first time visiting NLQ please read our Welcome page and our Comment Policy!
Comments open below
NLQ Recommended Reading …