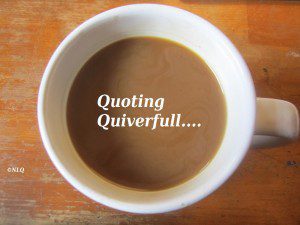 by Steven L Anderson from Faithful Word Baptist Church – Being a Psalm 23 Husband
Editor's note: While some of what Anderson is saying below is true – there will be tough times in marriage – but he eventually goes to that place that Michael Pearl, Biblical Gender Roles and countless other patriarchs go: blaming a woman's hormones for adding to the bad times. Men please get a grip! Hormones aren't causing the strife in your marriage and aren't to blame for everything going sideways! Men have hormones too and be every bit as irrational and angry as the women they accuse.
But we need a marriage that's permanent and that's secure. And marriages will go through ups and downs. There are going to be times when your marriage is going great. Other times, where it's the commitment that's keeping you together. But you ride it out. You ride out the rough times and a lot of single people are thinking like "We'll never have rough times." Newly weds are thinking that in ghettos. They're engage. Those who are young and say "when I marry my wife, it's going to be butterflies and unicorns, and there will never be a bad day, and we'll wake up every morning and sing love Psalms to each other, and we're going to sleep in each other's arms. We'll wake up together and a dove will fly out the window, of our white sheets, of our white bed and the white bedroom, and the white drapes. I'm going to step out unto the porch and open the windows unto the balcony of our terrace condominium, and the sun is shining and my husband will wake up to the smell of bacon and eggs."

Get real. Now look. Sometimes, my marriage is like that. I'm serious. It really is sometimes. I'm kind of spoiled. My wife has brought me breakfast in bed more times than I can count. My wife is a wonderful amazing wife. But it's not always like that. Sometimes they get ugly. I'm just kidding. No, I'm not kidding actually. Sometimes, it gets all good here. It's just life gets ugly. Sometimes life can be rough. And people are stressed out, and your wife's stressed out and you're stressed out, and you're going through bad things and you're mad and they're mad. And there's anger. And then there's hormones on the wife side of things.
QUOTING QUIVERFULL is a regular feature of NLQ – we present the actual words of noted Quiverfull leaders, cultural enforcers and those that seek to keep women submitted to men and ask our readers: What do you think? Agree? Disagree? This is the place to state your opinion. Please, let's keep it respectful – but at the same time, we encourage readers to examine the ideas of Quiverfull and Spiritual Abuse honestly and thoughtfully.
If this is your first time visiting NLQ please read our Welcome page and our Comment Policy!
Comments open below
NLQ Recommended Reading …