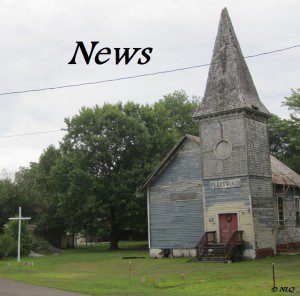 Turns out that Jill Duggar Dillard and her husband Derick Dillard are not fully-sanctioned missionaries who have the approval of the Southern Baptist Convention. They are also not part of the SBC's International Missionary Board either. Not officially part of any legitimate organization, meaning all those angry people who'd initially given to the Dillard Family Ministries have likely paid for a lengthy vacation in Central America for the Dillard family. At least this is according to The Inquistr – Jill Duggar and Derick Dillard Rejected As Missionaries By The Southern Baptist Church
To be a funded missionary of the SBC and IMB requires a bachelor's degree from an accredited university and between 20 – 30 graduate hours of designated courses, such as: Biblical Studies, Theology, Church History, Missions, Evangelism, Discipleship, Preaching, Interpersonal Relationships, etc.

Although Derick Dillard has an undergraduate degree in accounting, he has never taken a college-level religion course and has no graduate credit hours. Jill Duggar has never been to college at all. To qualify as the spouse of a Baptist missionary, she must complete at least 12 college credit hours by taking these courses at an accredited college. The requirements are as follows.

■ 3 hours of New Testament Survey
■ 3 hours of Old Testament Survey
■ 3 hours of Biblical or Systematic Theology
■ 3 hours of Elective Courses in General Ministry
A source says that the Dillards were not out and out rejected but told to get the two years of schooling requirements out of the way quickly so that their home church Cross Church could commission them officially.
The other surprising news from the Duggar family this week was something discovered by a member of the Facebook group Duggar Family News. Josh and Anna Duggar's home in Siloam Springs, Arkansas was sold for $65,000 on August 28, 2015 to a Duggar friend, an attorney by the name of Travis W. Story of the Story Law Firm also doing business as ALB Investments. Interesting timing. Wonder if the sale took place to protect Josh Duggar's assets from the non-family member he molested, or possibly any past lover who might be attempting to sue or to keep his wife Anna Duggar from receiving a portion of the family assets if she files for divorce Very curious indeed.
If this is your first time visiting NLQ please read our Welcome page and our Comment Policy!
Comments open below
NLQ Recommended Reading …