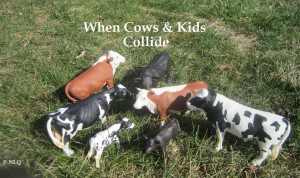 by Mel cross posted from her blog When Cows & Kids Collide
The quality of staffing in inpatient treatment varies greatly. The American Psychological Association noted that getting qualified staff in substance abuse treatment facilities is difficult due to low pay and weak educational opportunities for employees (pg. 16). The implied educational criteria is that there are multiple layers of professionals with advanced degrees – doctoral, master's and bachelor's degrees in psychology or medical degrees in psychiatry – with paraprofessionals with less education being overseen and trained by people with advanced degrees (pgs. 16-17).
Compare those ideas with the listed staff for the RU Schools of Discipleship; a school that treats potentially life-threatening disorders such as heroin addiction and eating disorders like anorexia.
Cribbed from their website:
Dr. Paul Kingsbury:
Pastor of North Love Baptist Church; cofounder of RU
Attended Maranatha Baptist College (which has regional accreditation) – but gives no dates of graduation or degrees earned. The highest degree awarded by Maranatha is a Master's Degree in Education or various Master's in Ministry degrees. None of the degrees has an emphasis in healthcare ministry let alone training for working as a provider of healthcare.
Graduated from Hyles-Anderson College (which is unaccredited). Hyles Anderson has Master's degrees in Education and Ministry. They have a certificate program for counseling – this is equivalent to about 1 year of freshman level college classes.
When researching North Love Baptist College (also unaccredited) from another staff member's blurb, I found a different educational list for Dr. Kingsbury. He got a Bachelor's from Hyles-Anderson and a Doctorate of Divinity from both Ambassador Baptist College and West Coast Baptist College. I hate when people can't get website information correct.
He's a highly educated individual within the unaccredited Baptist college world. Unfortunately, that's not enough to run an inpatient program.
Steve Currington:
Cofounder of RU based on his personal recovery from a heroin addiction.
Wrote or coauthored most of the recovery materials used by RU.
His credentials are moot; he died in 2010 of a heart attack. I find it strange that he's still listed on their staff page.
There are six people listed who sound like administrators for day to day operations at the Schools of Discipleship houses. The men's program can have 55 inpatients while the women's program can have 80 patients.
Donnie Barnes:
Graduated from the RU program in 2007 from a previous drug addiction.
Married Hannah Barnes in 2008.
Has been the Director of Housing for some unspecified time.
Earned a degree from North Love Bible College in Ministry in 2014.
Hannah Barnes:
Graduated from West Coast Baptist College with a ministry degree.
Has served in RU since 2008
Became the Dean of Women in 2012.
Dale Akin:
Graduated from Hyles-Anderson and served as a pastor in CA from 1995-2011.
Graduated from RU in 2003 for an unspecified addiction.
Has worked in RU as an Assistant Steward (spring 2012), Student Mentor(summer 2012) and is currently the Men's Intervention Mentor
Shirley Rawlings:
Began as a patient at RU in 2011 addicted to heroin and "other sins".
Became a volunteer monitor after graduation for two years.
Became the Head Steward in around 2013.
Became the Assistant Dean of Women at some time in the past.
Sheridan Powell:
Began as a patient at RU in 2013 addicted to meth, heroin and "other sins".
Volunteered for a year after graduating from RU.
Became the Head Steward either in late 2014 or early 2015.
Charles Rodberg:
Addiction to crack cocaine lead to discharge from the Marines and prison
Graduated from RU in 2014
Became Head Steward sometime after graduation.
Things that concern me:
None of the staff members have a degree of any level from an accreditation agency recognized by the US government.
Five of the six staff members who are presumably interacting with patients have graduated from RU because of previous addictions. Of those 5, two have been "graduated" for less than 3 years. Only one of the five has been graduated for more than 10 years.
The one staff member who was never enrolled in the program married a former patient within one year of the patient graduating. While this is not illegal – to the best of my knowledge – it opens up questions about professionality since she was volunteering while he was in treatment.
Based on those three previous points, I question the oversight available by the staff towards volunteers and patients.
This appears to be a closed-system. Since most of the staff rose up through the RU program, has no outside education, and has no oversight from an outside body, there is no one available to question any unethical or illegal behaviors by RU.
We haven't even gotten to the really shady stuff, though.
~~~~~~~~~~~
Mel is a science teacher who works with at-risk teens and lives on a dairy farm with her husband. She blogs at When Cows and Kids Collide She is also an very valuable source of scientific information for us here at NLQ. Mel is also blessed with the ability to look at the issues of Quiverfull with a rational mind and break them down to their most basic of elements.
~~~~~~~~~~
If this is your first time visiting NLQ please read our Welcome page and our Comment Policy!
Copyright notice: If you use any content from NLQ, including any of our research or Quoting Quiverfull quotes, please give us credit and a link back to this site. All original content is owned by No Longer Quivering and Patheos.com
Comments open below
NLQ Recommended Reading …