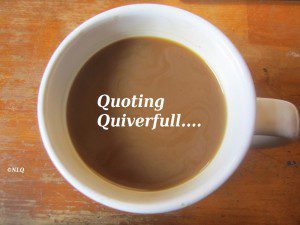 by Michael Pearl from No Greater Joy – SINFUL Sensitivity
Editor's note: What? She still thinks it might be okay to let someone that molested his daughters have sleepovers with her daughters? While Michael is absolutely correct in saying that sleepovers at a former child molester's home are a bad idea he then takes it to a very scary place by saying that the man needs to be castrated. Studies have shown that castrating sex offenders does not do any good in the long run.
Mike and Debi,
My father-in-law molested his daughters all their young life. He was caught, repented and is now preaching. I have 4 precious little girls and he often asks them to stay over for the night. I do not want to pull up old sins and cause new wounds by not letting them stay. My husband almost hates his dad but still tries to act normal. I tell my husband I want old wounds to heal and we need to do our part. Yet, I have fears. What is the Christian thing to do?

Mike Responds
The "Christian thing" to do is the motherly thing—protect your daughters at all costs to the feelings and reputations of any concerned.
The "Christian thing" did not get done to start with. According to the Law of Moses he should be put to death (Leviticus 20). Under our legal system he should have been turned over to the law where he would spend 20 years in jail. According to Jesus he should have suffered a public drowning. At the least he should castrate himself.

It astounds me that you would dare to consider allowing your children to be out of your sight in his presence. He may well have repented, but I wouldn't trust a man with a perfect record, how much less one who had a record of molesting his own daughters. Repenting does not change the flesh. The same flesh that once lusted after children is still capable of that lust. A truly repentant man would never expect anyone to trust him with their children. He of all people should be protective of children and caution others to be so.
I never allowed my girls to stay overnight with friends or relatives.
You talked about opening new wounds and healing old ones. The child rapist is not the one with the wounds. It is your husband and his sisters. From what you say, his wound is still festering. Wounds don't heal when they are covered up and kept out of the sunlight. This molesting father should weep and confess his failure to his children every so often. His contrition should be obvious, not by his willingness to make it an unspoken part of his past, but by his willingness to restore all those whom he has hurt—and is still hurting. When David sinned he didn't cover it up; after he repented, he wrote songs about it as a way of warning others against falling into the same sin. The Bible says, "Them that sin rebuke before all, that others also may fear" (1Timothy 5:20).
Every week I go to prisons to minister. Many of the men are doing hard time for just such crimes as this man has committed. Some of them have been saved and are now men of God who will not return to their sin. I would trust them as friends and fellow church members, but I would never trust them, nor any man, with my young girls.
Men who raped their little children should never be allowed into a place of ministry to families. There is plenty of need and room for them to minister to street people and to substance abusers, but they should never be entrusted with pastorates. (1Timothy 3).
If this is your first time visiting NLQ please read our Welcome page and our Comment Policy!
Copyright notice: If you use any content from NLQ, including any of our research or Quoting Quiverfull quotes, please give us credit and a link back to this site. All original content is owned by No Longer Quivering and Patheos.com
Comments open below
NLQ Recommended Reading …