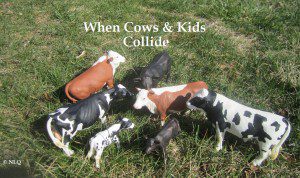 by Mel cross posted from her blog When Cows and Kids Collide
According to the application process on RU: Schools of Discipleship website, you need to read the handbook, fill out an application, then fill out a supporter agreement.  Once you've completed all of that, you send all of the information in and RU calls you to discuss going to the school.
My main concern with the application is that it asks for information that is far too sensitive and/or can be used for identity theft long before accepting you into the program.  There is no statement – anywhere – about how they handle the data before, during, or after the program or what they do with the information of people who are rejected from the program.
As with the handbook, the screenshots are taken from the application.  I've marked areas that give me great concern in red or orange. They correspond with bolded sections. Things marked in blue are simply amusing or contradictory and have a italicized heading.
Social Security Number:
NEVER give you your social security number blindly.  With your address, birth date and SSN, RU Ministries – or any member of their staff – can steal your identity.
RU Ministries shouldn't need your SSN anyways.
Since all of the work is "volunteer" or "like an unpaid internship", RU shouldn't need to report earnings to the IRS or Social Security agency.
Since RU isn't a medical facility, they don't need your SSN for any kind of record-keeping; plus medical facilities haven't used SSNs for record-keeping in years.
Business Phone:
Nope.  You can contact me at home or through a cell phone.  You may not have access to my employment number since I don't trust you to keep personal information safe.  Plus, that's some primo blackmail information as in "If you don't do what the program says, we will call your job and tell them you are addicted to ______".
Can you read and write? Y/N
It's a fair question – but one that should be asked over the phone in the interview.  If someone is functionally illiterate and is having another person fill out this paperwork, why would they circle N?
The ENTIRE section about Monthly Support:
What monthly support?  It's a $7,500 flat fee + your wages while in the program.
Why would I give you this information before you've accepted me into the program?
I would accept the question "Are you able to pay for the program and incidentals? Y/N" because that's all the information they actually need.
Emergency Contact Information:
Interesting fact:  When making contact with people during an emergency, speed matters. My emergency contact information for my spouse or parents always consisted of every phone number that they could be reached at – not their home address.   A letter doesn't cut it.
There's an odd typo I just noticed: I doubt RU wants people to skip section III; that's legal information.  Proof-reading seems to be a lost art at RU.
Detailed information on Spouse:
There is NO reason for them to collect the address, phone number, age, occupation and marriage date of your spouse on an application.
If accepted, the phone number and address (if something is going to be sent there) could be useful.
I don't know why they want to know your spouse's age, occupation and/or marriage date – but it's handy information if you want to steal identities or apply pressure to a patient who is asking too many questions.
Detailed information on children:
I have no idea why they want that information.  I've never been asked that on any medical, employment or volunteer form before – let alone the age and marital status of each kid.
Give brief information on previous marriages:
The information has to be very brief because you have less than an inch to fill out any information.  What would you write?  "I got married; it didn't work; we got divorced."
My mom worked in Loss Prevention at a large retail store for 15 years.  If I filled out this part of the application so far and sent it in, she'd go berserk because I'd be giving enough information to ruin my credit for the rest of my life.
RU Ministries: Just Say NO!
~~~~~~~~~~~
Mel is a science teacher who works with at-risk teens and lives on a dairy farm with her husband. She blogs at When Cows and Kids Collide She is also an very valuable source of scientific information for us here at NLQ. Mel is also blessed with the ability to look at the issues of Quiverfull with a rational mind and break them down to their most basic of elements.
~~~~~~~~~~~
If this is your first time visiting NLQ please read our Welcome page and our Comment Policy!
Copyright notice: If you use any content from NLQ, including any of our research or Quoting Quiverfull quotes, please give us credit and a link back to this site. All original content is owned by No Longer Quivering and Patheos.com
Comments open below
NLQ Recommended Reading …