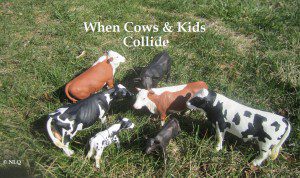 by Mel cross posted from her blog When Cows and Kids Collide
We've made it to page 6 of 10 in the Handbook for RU: School of Discipleship.The next section covers "Care Packages". Since RU doesn't provide any clothing, bedding or personal hygiene materials for the six months the students are in the program, a more honest term would be "Resupply Packages".
The first thing I noticed when reading about the care packages is the presence of a "Bible Concordance" and "Personal Reading Lamps". The reading lamps should be included in the room since the daily schedule includes most of the hours of study during times when there is no sunlight in Illinois. I've never used a Concordance and sincerely hope that the RU recovery program doesn't require using one. If it does, that's another $20-30 dollars per patient that RU is foisting off onto the patients.
The second thing I thought about is how heavy these packages could end up. About half the items are liquid-based and weight ~ 1 pound each.
For people who live in warmer climates – like Arkansas – they will likely need to purchase heavier gloves, scarves, HATS (don't know why that's missing, but you want a hat on a cold day) and possibly a heavy-duty winter coat if the job the person is working at is based outdoors. I plan to spend between $80-110 dollars on a work coat that I use on the farm – hooded, water-repellant outer shell, insulated inner shell, cuffed sleeves, and zipper with snapped placket on the outside – that lasts me 2-3 years if I wear it as my "good" coat for nonfarm times during the first season, then use it for farm work in following years. My husband's coats last 1 season maximum of full-time farm work. For patients who have no income for 6 months, that's a large outlay of cash that may be required if you are in the program from late October through the end of March.
It looks like patients also have to provide their own medication throughout the program. That would cause problems for me. There is no way my doctor would let me disappear off the radar for 6 months while still getting refills on my SSRI's.
Notice that patients aren't allowed to have access to any forms of legal tender or Walmart gift cards. That's patently illegal in Illinois. From Illinois Legal Aid:
So, the actual visitation period isn't from 5pm on Friday since the patient is required to be present from 5:30-9:00pm at church services. Likewise, the visitation actually ends around 6:00 pm on Sunday. Let's assume visitation lasts from 8am-6pm on Saturday and from 12:30pm-6:00pm on Sunday. That's a total of 10 hours on Saturday and 5.5 hours on Sunday for 15.5 hours of visitation time per trip.
Across three trips – which may be revoked at any time – that means patients get a total of 46.5 hours of visitation across six months. That's about the same as a 2 hour visit per week.
By comparison, at Pine Rest, we had a 1 or 2 hour visitation period each evening. Plus, if you had a family member who couldn't come during the scheduled period due to work or childcare issues, the facility was more than willing to schedule a visit during other times of the day.
This program needs to be shut down or strongly rewritten.
~~~~~~~~~~~
Mel is a science teacher who works with at-risk teens and lives on a dairy farm with her husband. She blogs at When Cows and Kids Collide She is also an very valuable source of scientific information for us here at NLQ. Mel is also blessed with the ability to look at the issues of Quiverfull with a rational mind and break them down to their most basic of elements.
~~~~~~~~~~~
If this is your first time visiting NLQ please read our Welcome page and our Comment Policy!
Copyright notice: If you use any content from NLQ, including any of our research or Quoting Quiverfull quotes, please give us credit and a link back to this site. All original content is owned by No Longer Quivering and Patheos.com
Comments open below
NLQ Recommended Reading …