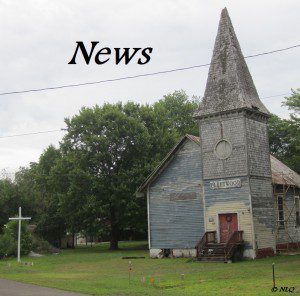 This past Thursday afternoon there was a meeting in Pennsylvania between both sides in the ongoing lawsuit against Josh Duggar. So far no word on what happened in that get together. One of the big issues with the case is that the federal judge has required plaintiff Danica Dillon to show the courts any proof that what she alleges Josh Duggar did to her during two paid sexual encounters impacted her ability to earn a living. According to The Inquistr her attorney asked for an extension on the time frame to gather and submit that proof during the Thursday meeting.
According to court documents obtained by Radar Online Danica has photographic evidence to back up her assault allegations but has provided no other evidence.  What has come out in the last few days is the interview of Danica Dillon in the latest issue of Hustler Magazine – Danica Dillon Duggar's Dirty Little Secret. If you go to Hustler to read the entire article please be forewarned that you are likely to encounter nudity and graphic sexual behavior. I had to wade through a pile of photos of sexual organs and acts to get to the interview that I could have happily gone my whole life without viewing. The interview gives details of the two encounters that are much worse than anything reported before. Apparently Josh likes to name-call, behave in a degrading fashion and spit on people.  From that article two interesting non-porn bits:


If In Touch tipped off Josh and more importantly Jim Bob Duggar as to Danica Dillon's intentions to sue it certainly explains the mad scramble they did to transfer the house into a trust held by a family friend who is also an attorney. It explains the sudden appearance in rehab too. Wonder if Josh would have ever attended rehab at all if there were not the possibility of a law suit hanging over his head?
Speaking of the long suffering and rumored to be pregnant Anna Duggar this weekend Anna did a posting on the official Duggar family blog.  Here's a bit from it – A Statement from Anna Duggar
"Many have asked how I am doing. So many have asked that its actually humbling and touching. 2015 was the most difficult year of my life. Yet, amazingly I've found that in my own life crisis God has drawn near to me ("He's near to the brokenhearted" Psalms 34:18) and my faith has been more precious to me than ever before. Just recently I visited Josh."
Even thought TLC has made no announcement about returning the Duggar family to the airwaves both Anna and Jana Duggar were spotted two days in a row at a local thrift store shopping with a full television crew filming them, just like the days when "19 Kids & Counting" was on the air. Many media outlets are saying it's just a matter of days before TLC makes their announcement on the show status.
How TLC can possibly think that anyone wants to see this family back on television is beyond me. Particularly as more details emerge in the legal action against Josh Duggar.