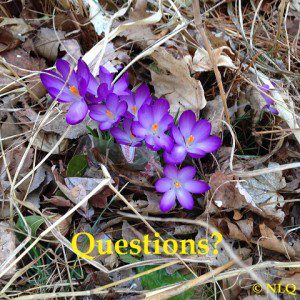 This is a new series we have started running on Thursdays. Examining some of the questions involving long held Quiverfull theology and life.
One of the things we've seen in Quiverfull child collection via adoption is the adopting parents expectations that the adopted child, no matter age, race or culture, immediately adapt to their culture and worldview. It doesn't matter if it's Susanna Musser and her group of internationally adopted special needs children, or Nancy Campbell's missing Liberian adopted children or the 'Duck Dynasty' spin off show involving the adoption of an African American child by white parents Jep and Jessica.
More on the show 'Jep and Jessica: Growing the Dynasty' and the homogenization of the adoptee from Huffington Post's Frank Ligvoet:
After seeing the first two episodes, however, we have to be very concerned, also because the mother of the boy, the biological mother that is, or the father, are not in the narrative of the show. The adoptive parents chose for a – these days very seldom allowed – closed adoption, they told US Weekly: "We just felt like for us, a closed adoption was the best thing that fit our family, and just the protection of our kids and even [Jules]." Biological and cultural heritage are an intrinsic part of Jules Robertson's identity and denying it can only be done temporarily, even in a closed adoption. And, as we know from so many stories by adult adoptees, the denial comes with great emotional costs for the child later in life. To get an idea how life looks for people who started as their son, it might be helpful for the Robertson clan and specifically for Jep and Jessica, to pick up the recent collection of 16 interviews with black Americans on transracial adoptiom by a black transracial adoptee, Rhonda M. Roorda. The book, In Their Voices, was published last year by Columbia University Press, New York. It might be a helpful read for their social worker as well.

Transracial adoption as depicted in this new show is not only hurting this specific child, but it will hurt future transracial adoptees too. Showing transracial adoption in this manner to a huge mostly not informed audience spreads the myth that colorblind parenting of a black child is just fine. Those who went before this couple as parents and those who went before Jules know better.
Ligvoet brings up an excellent point in his article that we've seen ignored and trampled on to the detriment of the adopted children – that the race and culture of the adopted child should not be ignored. It must be honored and allowed to be a part of that child and family's life. We saw what happened when children were expected to suddenly behave like white evangelical Christian children in the adoption and subsequent death of Hana Grace-Rose Williams.
Nancy Campbell isn't the only one to deliberately trample on race and culture issues in adoption. Her daughter Serene and son in law Sam Allison also adopted a number of Liberian children only to abandon and disrupt the adoptions when the older children had difficulties adjusting to life in their home. There's no real way to establish numbers on how many Evangelical adoptions fail due to the fact that many families will simply illegally rehome the child with anyone that will take them. Which is how Arkansas Representative Justin Harris ended up sending his adopted daughters to a child molester. From Orphan Fever by Kathryn Joyce:
All was not harmonious in Primm Springs either, according to the four Allison adoptees I interviewed at length for this story. (Sam Allison has denied all of their allegations.) "Everything was good for a month," CeCe, now 21, told me. "We got to the next month and things started to get a little weird." Serene's raw-food offerings were unfamiliar, but Sam would discipline them if they balked at eating her meals, the children said. Other cultural impasses included the children's use of Liberian English and the Liberian prohibition on children looking adults in the eye. "They'd say, 'You are so rude. I'm talking to you!'" CeCe recalled. "They expected us to adapt in a heartbeat."
When the adoptees behaved with anything less than gratitude and desired behavior many of these Evangelical international adoptions were disrupted. During my years working in a children's therapeutic treatment center there was something like forty percent of the children who'd been placed in the home as wards of the state after a failed international adoption into an Evangelical family.
Online, parents began writing that their adopted children were manipulative and wild, compulsive liars or thieves, and sometimes violent. "There are two languages in Liberia," wrote one mother, "English and lying." Families described the distressing ways the kids reacted to reprimands, from unresponsive pouting to uncontrollable wailing. Some regarded it as manifestations of PTSD, while others saw defiance. The adoptions began to fail.

"Many adoptive families were not prepared for the devastation that these children were suffering from," acknowledges Acres of Hope's Patty Anglin—the memories, in some cases, of extreme violence, relatives killed, corpses in the street. These were "good, good families," she adds, "but oftentimes they have the heart, but not necessarily the background or education to understand what is involved."
I leave you with this quote by Ligvoet concerning international adoption and unmet needs in the adopted children:
"200 Ugandan children went to the US in 2014 on Legal Guardianship orders – what happened to them? I doubt the Ugandan legal system keeps track of these children, even though the LGs usually stipulate bringing the children back to Uganda every five years. The Ministry has been by-passed. It seems from the information in this thread that there is no central US authority that provides oversight, or does the Consulate keep track of these children it has issued visas for? Maybe there is some scattered data at State level. Do we have to rely on Adoption Agencies for information? Where is the public accountability for these children?" Everywhere evangelicals show up the corruption starts. But God seems to be a great excuse.
Obviously there's nothing inherently 'wrong' with trans-racial adoptions. What's wrong is the way that the Evangelical world insists that the children fit into their families. Why do you think it is that Evangelical Christianity will not meed the racial and culture needs of their adopted children? Why the conformity lockstep on how the children must instantly be smiling perfect children?
If this is your first time visiting NLQ please read our Welcome page and our Comment Policy!
Copyright notice: If you use any content from NLQ, including any of our research or Quoting Quiverfull quotes, please give us credit and a link back to this site. All original content is owned by No Longer Quivering and Patheos.com
Comments open below
NLQ Recommended Reading …