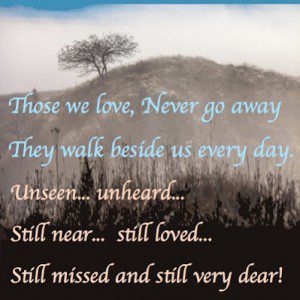 by Cindy Kunsman cross posted from her blog Under Much Grace
All images by Cindy Kunsman from Under Much Grace and used with permission
I wonder what I thought when I was old enough to find those scattered daffodils in the woods behind my parents' house. I must have been quite young, for in my mind, I seem to have always known that they were there.
I had a good sense of what belonged to my family and what did not, for that is all wrapped around how I treated them. I must have asked permission to pick them, though I remember only being concerned about whether the property owner wanted them. Yet still, in their own way, they were mine. I saw what no one else saw in them. And I remember that excitement of going to look for their blooms when I saw daffodils bloom at my neighbor's house.
A few short weeks ago when I learned of that rumors were being spread about me, I felt like I'd fallen back into the winter. I've played in the woods so often in my childhood, I know the cold feeling of the cold ground in Springtime in the Northeastern US. I know what it feels like to sit on that damp earth, though covered by crispy brown oak leaves. Many times, I've felt the heat drain out of my body into the earth and the dampness invade me until my fingers were too cold to warm on their own. I know the sounds, smells, sights, and sensation of the lingering winter and what it is like to be all alone in the woods. Though I have always felt what is like an abiding companion with me that I know of as God my Ezer (helper), I also know what it is like to be very much removed from everything else but that place and feeling of late winter.
Resilience of Life
Stage Three of Recovery involves reconnection with others after grieving the loss that cold seasons bring with them. Leaves once green, pliable, and full of life that adorned so many trees cover everything but the branches from which they fell. They are brown and dark like the cold soil. They are like the hopes I once had for those who spoke evil of me, and those hopes lie on the cold ground, crisp and dry. It seems like they should cover everything and that they should be able to choke the life out of burgeon bulbs beneath them. But the light of the sun is no match for blanket of defeated seasons gone by. I forgot about them, but they didn't forget about Spring. Springtime hadn't forgotten of me.
I remembering, I reconnected with others, and no healing from grief of loss happens in isolation. We social creatures heal through community. Unexpected allies and witnesses of and from the past came to greet me, and I found myself reconnecting with life, despite the losses I'd suffered. The daffodils of Spring came back to me because I took the risk to come back to them to find them. To collect them. To recollect.
I was so glad to see the process move so quickly this time, as each time I feel a new loss of hope or significant disappointment, I remember that after grieving comes the Springtime of life. I don't have to stay in the woods in the cold. I can harvest the beauty of those flowers and bring them back with me. I've created a warm life of hopefulness and love where I can celebrate the yellow buds of Spring along with the winter which gives them center stage of contrast. I also know that more green stems and leaves will soon follow. I will not remain alone, and I actually have some degree of power to end my own solitude. I can also retreat to it if I have the need to ponder in it's quiet stillness, too.
The Truth Amidst Lies
Trauma causes another unpleasant side effect that I've found myself considering as I embrace this Stage Three experience, thinking about the maze that we go through in recovery from loss. The pain of trauma seems to teach us lessons about ourselves that are not true. I could remember only the painful ones, but reconnecting with others as I exited my grief reminded me of good ones.
As a Christian, I have adopted the hope that I hope to be much less heretical (divorced from the truth – about both God and about life) when I leave this life than I was when I started living it. I came from a background that stressed truth and knowing truth, and that is important for us to seek. We shouldn't settle for a lie about anything, particularly not about the important things in life. But trauma can often take our pain and turn it into a lie that we believe to be true – about how the world works and how we fit into it. I believed such lies that came from my preoccupation with pain – that my life only amounted to conflict and difficulty for others. But that was trauma talking.
Like those scattered bulbs that I suspect someone threw away, trauma scatters the good things about ourselves about so that we no longer feel whole. If we suffer loss when we are very young, we may never know much about a true sense of wholeness. I had the solitude of the woods alone, but many people don't even have the gift of peacefulness that it can bring when one can be alone with the earth and the sky and the nearly silent trees. But like I would go from plant to plant in the woods, in this little Stage Three of healing, I found myself collecting bits of forgotten self. And they were also pretty and alive like the daffodils. This time, Stage Three had me searching for them. It may actually be the first time through the process when I've actually been able to find happiness in the search.
I no longer believe the lies. And those lies blinded me from so much beauty and left me too sad to enjoy that fresh breath of Spring's eternal hope. I was free to collect the beautiful flowers of Spring. I'm finding new freedom to make them my own. And what used to be a process of years or many months has shortened because of all of the healing that preceded it in so many years before. Hope may have been showing up to meet me all along, but I am now just learning to take joy in it without fear.
Just one post remaining on the sweetness of Spring's blooms after long winter and the stages of healing from trauma.
For further reading:
~~~~~~~~~
Cindy is a member of the Spiritual Abuse Survivor Blogs Network.
Cynthia Mullen Kunsman is a nurse (BSN), naturopath (ND) and seminary graduate (MMin) with a wide variety of training and over 20 years of clinical experience. She has used her training in Complementary and Alternative Medicine as a lecturer and liaison to professional scientific and medical groups, in both academic and traditional clinical healthcare settings. She also completed additional studies in the field of thought reform, hypnotherapy for pain management, and Post Traumatic Stress Disorder (PTSD) that is often associated with cultic group involvement. Her nursing experience ranges from intensive care, the training of critical care nurses, hospice care, case management and quality management, though she currently limits her practice to forensic medical record review and evaluation. Most of her current professional efforts concern the study of manipulative and coercive evangelical Christian groups and the recovery process from both thought reform and PTSD.
---
Stay in touch! Like No Longer Quivering on Facebook:
If this is your first time visiting NLQ please read our Welcome page and our Comment Policy!
Copyright notice: If you use any content from NLQ, including any of our research or Quoting Quiverfull quotes, please give us credit and a link back to this site. All original content is owned by No Longer Quivering and Patheos.com
Read our hate mail at Jerks 4 Jesus
Comments open below
NLQ Recommended Reading …