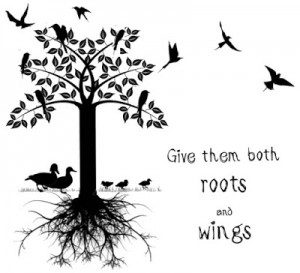 by Cindy Kunsman cross posted from her blog Under Much Grace
All images by Cindy Kunsman at Under Much Grace and used with permission
Editor's note: Knowing that holidays can be fraught with difficulties while you are recovering and that many have issues with both mothers and daughters I felt this piece was applicable for our upcoming Mother's Day holiday. May your day be filled with no drama.
The Quiverfull and Patriarchy Movements in Evangelical Christianity (which are strongly associated with the Religious Right and with the homeschooling movement among Christians) understand any deviation "from family" as a great moral problem.
Family translates for many as only the specific will of the parent, and for many, this means obsequious submission to the "vision" of the father concerning even banal elements of daily life. Not every family is so stringent, but children, budding adult children, and fully grown adults are expected to write their lives according to the dictates of the family script of their family of origin. Such families do not tolerate true differentiation from their ideal, regardless of what price children may pay.
As Mother's Day approaches, I thought that I would challenge the conventional thinking within this subgroup of Christians with the idea that independence in a young adult (and even of school age children) is a virtue. What autonomy and the angst that comes along in finding it is a part of healthy development? What if they have been wrongly maligned?
This weekend, I happened over a quote from Bill Gothard that noted that "meekness is the opposite of anger." This couldn't be further from the truth, but when I heard this on day four or five of that Gothard training, I my brain was too tired to flag it as a problematic statement. Meekness that is demanded of an adult when it is not appropriate harms the whole family and it may be considered a lapse in parenting ff parents do not instill this element of responsibility in their children. Independence is often a necessary and is sometimes a critical element of responsiblity.

Meekness is a trait of humility and a disposition that resists anger. Impertinence and petulance are the opposite of meekness, and those traits may give way to the expression of anger. Anger itself expresses pain, fear, and frustration that is often necessary to preserve our survival. Didn't Paul say to be angry and sin not? We're to do away with wrath by the end of the day by expressing it as Christians so that we don't allow it to become a motivator for evil actions.
If you're wrestling with the signs and symptoms of growth in your teen or young adult child, and you also come form a background that vilifies anger as something evil, I ask that you read this to consider if you might be able to broaden your perspective and understanding. I know that your child will love you for it (eventually), no matter what their age.
Dear Parent:

This is the letter that I wish I could write.

This fight we are in right now. I need it. I need this fight. I can't tell you this because I don't have the language for it and it wouldn't make sense anyway. But I need this fight. Badly. I need to hate you right now and I need you to survive it. I need you to survive my hating you and you hating me. I need this fight even though I hate it too. It doesn't matter what this fight is even about: curfew, homework, laundry, my messy room, going out, staying in, leaving, not leaving, boyfriend, girlfriend, no friends, bad friends. It doesn't matter. I need to fight you on it and I need you to fight me back.

I desperately need you to hold the other end of the rope. To hang on tightly while I thrash on the other end—while I find the handholds and footholds in this new world I feel like I am in. I used to know who I was, who you were, who we were. But right now I don't. Right now I am looking for my edges and I can sometimes only find them when I am pulling on you. When I push everything I used to know to its edge. Then I feel like I exist and for a minute I can breathe. I know you long for the sweeter kid that I was. I know this because I long for that kid too, and some of that longing is what is so painful for me right now.

I need this fight and I need to see that no matter how bad or big my feelings are—they won't destroy you or me. I need you to love me even at my worst, even when it looks like I don't love you. I need you to love yourself and me for the both of us right now. I know it sucks to be disliked and labeled the bad guy. I feel the same way on the inside, but I need you to tolerate it and get other grownups to help you. Because I can't right now. If you want to get all of your grown up friends together and have a 'surviving-your-teenager-support-group-rage-fest' that's fine with me. Or talk about me behind my back–I don't care. Just don't give up on me. Don't give up on this fight. I need it.

This is the fight that will teach me that my shadow is not bigger than my light. This is the fight that will teach me that bad feelings don't mean the end of a relationship. This is the fight that will teach me how to listen to myself, even when it might disappoint others.

And this particular fight will end. Like any storm, it will blow over. And I will forget and you will forget. And then it will come back. And I will need you to hang on to the rope again. I will need this over and over for years.

I know there is nothing inherently satisfying in this job for you. I know I will likely never thank you for it or even acknowledge your side of it. In fact I will probably criticize you for all this hard work. It will seem like nothing you do will be enough. And yet, I am relying entirely on your ability to stay in this fight. No matter how much I argue. No matter how much I sulk. No matter how silent I get.

Please hang on to the other end of the rope. And know that you are doing the most important job that anyone could possibly be doing for me right now.

Love, Your Teenager
Gretchen Schmelzer, PhD

is a licensed psychologist who completed a Fellowship at Harvard Medical School. She is a trauma survivor herself and stands on more than 25 years of study and experience concerning the complexities of psychological trauma. She has served as an expert consultant for Frontline for their documentary on Alaskan survivors of priest sexual abuse (aired April 19, 2011). Gretchen is the Founder & Editor of Emotional Geographic, a web-mag created to support healing from long term trauma. www.emotionalgeographic.com
~~~~~~~~~~
Cindy is a member of the Spiritual Abuse Survivor Blogs Network.
Cynthia Mullen Kunsman is a nurse (BSN), naturopath (ND) and seminary graduate (MMin) with a wide variety of training and over 20 years of clinical experience. She has used her training in Complementary and Alternative Medicine as a lecturer and liaison to professional scientific and medical groups, in both academic and traditional clinical healthcare settings. She also completed additional studies in the field of thought reform, hypnotherapy for pain management, and Post Traumatic Stress Disorder (PTSD) that is often associated with cultic group involvement. Her nursing experience ranges from intensive care, the training of critical care nurses, hospice care, case management and quality management, though she currently limits her practice to forensic medical record review and evaluation. Most of her current professional efforts concern the study of manipulative and coercive evangelical Christian groups and the recovery process from both thought reform and PTSD.
---
Stay in touch! Like No Longer Quivering on Facebook:
If this is your first time visiting NLQ please read our Welcome page and our Comment Policy!
Copyright notice: If you use any content from NLQ, including any of our research or Quoting Quiverfull quotes, please give us credit and a link back to this site. All original content is owned by No Longer Quivering and Patheos.com
Read our hate mail at Jerks 4 Jesus
Comments open below
NLQ Recommended Reading …