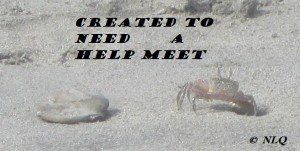 by Aletha cross posted from her blog Yllom Mormon
pp 173-174
We're in a new chapter, and I'm finding it really weird. The point of this chapter is that husbands aren't supposed to tell their wives to submit to them. Which, they shouldn't, but there seems to be the understanding that wives WILL submit. I'll let Michael explain.
Text is in purple.
How Do I Get My Wife To Obey Me?

In 1 Peter, we read the noted exhortation to women, "Likewise, ye wives, be in subjection to your own husbands" and "…in the old time the holy women also, who trusted in God…being in subjection unto their own husbands: Even as Sara obeyed Abraham, calling him lord:" I can hear a man saying "Yeah, a woman needs to know her place." I answer, "There is no need, you will remind her often enough." (emphasis his)
I hate these verses. Obviously they were written for a different culture and time, but there are plenty of people who apply them to their lives today. Or worse, insist others apply them in the same way. What's also interesting is that the verse specifically says "OWN husband", yet many conservative cultures think that women should be under all men.
It's odd that Michael has snarky comments to make about men who think women need to know their place. Because, based on my interpretation of this book, he agrees! Women should know their place-their place is to serve, honor, reverence, clean, cook, sex, bear and raise children, and more for their husbands. Maybe be a little arm candy, and learn a skill or two that will benefit the man…In fact, I would argue that the point of this book is to put women in their place. He's talked about molding, shaping, sanctifying, and cleansing wives, for heaven's sake!
I have received thousands of letters from men asking the same question, "How do I get my wife to obey me?" Likewise, at speaking engagements men have come up and made similar statements,
That's a huge problem. Thousands of men thinking God has commanded their wives to obey them. Not only is this terrible for women (because it's hard to argue God's will), but it makes it likely that the man will become a tyrant. It's not surprising that so many guys think they deserve servitude, but it is sad. I wonder how Michael responds to this question. Does he say "Your wife doesn't have to obey you, she's not a robot?" Let's see!
"I have shown my wife the Scripture that says she is to obey me, but she will not listen." I have responded, "What passage of Scripture tells a man to demand that his wife obey him?"

"Well, it says 'Wives, obey your husbands.'"

"No, it says 'wives submit yourselves to your own husbands,' but to whom is the passage addressed?"

"To wives" they hastily answer.

"And who is commanding wives to submit to their husbands?"

"God is," they confidently assert.

I respond, "So God commands the wife to submit, but where does he command the man to command the wife to submit?"
Well, isn't that sneaky wordsmithing? The issue isn't should women submit, or how women should submit. But who tells the women to submit. Apparently the only issue that the husbands have wrong is telling the wives to submit. I guess wives should joyfully do this, unasked?
Where in the New Testament do we read of how a man is to rebuke a rebellious wife? God commands wives to submit, but he never even suggests that husbands are to assume the right of demanding submission.
Rebellious wife? When I think of rebellion, I think of a group of people fed up with the unfair treatment that's doled out to them by authority, and trying to change that. So the fact that a wife is rebelling (undefined by Michael, left up to the reader's judgement) tells me that there is a problem in the way the woman is being treated. I guess what I'm saying is: Sir, if you feel your wife is rebelling, then what are you doing that makes her feel rebellion is her only option?
In a healthy marriage there should be communication and compromise. There is no rebellion, because there is no authority. Neither of the partners is in subjugation to the other, because they treat and see each other as equals. I'm also having a hard time figuring out WHY a husband wouldn't think he's owed servitude. Everything in this culture is geared towards pleasing the man of the house. So he's not supposed to demand submission, but he is supposed to get it? Perks of being a guy, I guess.
I have been married 40 years and have never told my wife it is her duty to submit to me. I feel it would be a cheap shot indeed to use God's command to women to settle a martial dispute. It would be taking undue advantage to use divine leverage against another human being.
And yet Michael glowingly reports that his wife is a great servant. He insists that women will, nay must, serve men. But he thinks it'd be a cheap shot to remind her that God says so? THAT'S where he draws the line? Oh, and I can't imagine Michael taking undue advantage of another human being using divine leverage. Because that's kind of what this entire book teaches. I guess it's a matter of semantics. It's a man's job to train and sanctify his wife, and enjoy the blessings of her submission; but he's not supposed to TELL his wife she needs to submit. He'll just expect it and treat her according to his definition of submission. Sounds like a really complicated system. Why not just talk openly about one's needs?
I would feel like the pope or a cult leader to control another by invoking God and the Bible. I know it is my responsibility to earn her respect and gain her confidence.
I'm glad he feels like it's his responsibility to earn her respect. Yet I can't help but think about the honeymoon section, where Michael seemed confused and upset that his wife went off on him. Does Michael give ways to demonstrate how to earn a wife's respect and confidence? Does he delve into this subject further, explaining what he means and what wifely respect and confidence look like? Nope. Not at all.
My wife is telling your wife to obey her own husband, and so she should. "The aged woman…teach the young women to be sober, to love their husbands…obedient to their own husbands…" (Titus 2:3-5) And when I teach the Bible to the church and come across a passage where God commands a woman to submit to her husband, as God's voice, I teach the ladies to submit to their own husbands. But this book is not directed at wives. They got hit pretty hard in "Created to Be His Help Meet". It's our turn, men, and we are not going to cop out by throwing all the burden on the little lady.
I thought men spoke as the voice of God in their own homes. Isn't that the reason why men can/should sanctify their wives? So why shouldn't men speak for God and tell their wives to obey, as Michael does? Or is it because he has a theological degree? Also, according to the scripture he quoted, it's the "aged woman" that should teach younger wives to submit, not the preacher. But I could just be getting snarky.
I'm curious to see how Michael is going to make his point in this chapter. Because he's right, women did get hit hard in Debi's book. I wonder how the burden (Burden of what? Submission?) will be shared between husband and wife, when every teaching in this book emphasizes that wives are lower than their husbands.
It is irritating that Michael takes it as gospel that women will serve, and that men will be obeyed. There's no room for a woman's opinion, thoughts, feelings, or desires. Just obedience and subjugation. Because that's a great tagline for Christian marriage.
'
---
Stay in touch! Like No Longer Quivering on Facebook:
If this is your first time visiting NLQ please read our Welcome page and our Comment Policy!
Copyright notice: If you use any content from NLQ, including any of our research or Quoting Quiverfull quotes, please give us credit and a link back to this site. All original content is owned by No Longer Quivering and Patheos.com
Read our hate mail at Jerks 4 Jesus
Comments open below
NLQ Recommended Reading …