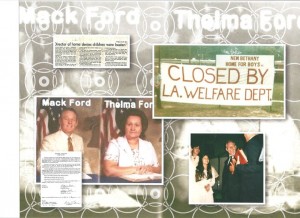 by Cindy Foster cross posted from her blog Finding Fundamental
Images are from Cindy Foster of Finding Fundamental as displayed in the blog and used with permission.
When I began to speak out against the Troubled Teen Reform Industry and specifically the the Independent Baptist Teen Homes of Lester Roloff ilk and fame, a recurring question has been posed by those skeptical of these claims of abuse.  It goes something like this, "If young people were really abused in these homes–run by trusted, celebrated men of God– then why haven't we heard of these men being prosecuted?"
There are several Facebook groups dedicated to the support, encouragement and healing of physical/sexual/psychological/spiritual abuse survivors of New Bethany, a Roloff-styled and inspired home run by Mack Ford. I have been a member of these groups for a couple of years now and have monitored the conversations and discussions there as an outsider.  From those candid, transparent conversations as well as many other sources of accumulated evidences, I have concluded without reservation, that the atrocities they claim did occur.
The devastation inflicted on the young people abused in these places is immeasurable.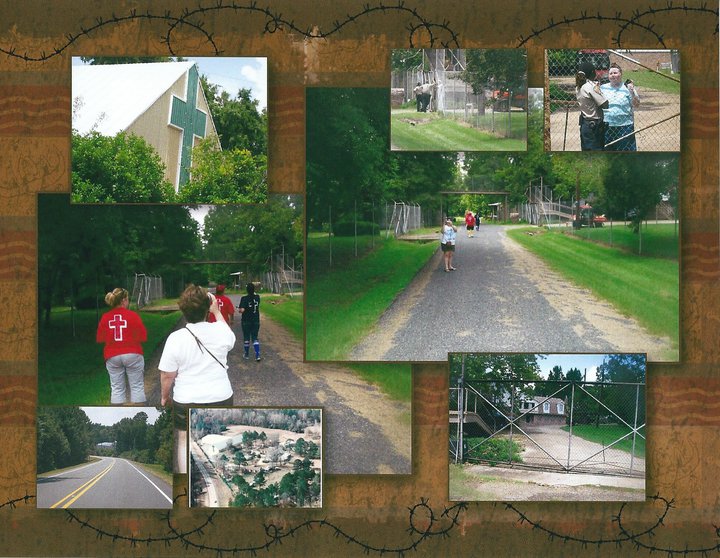 I am posting with permission a conversation between survivor members in this facebook group prompted by a question that was posed by Joanna-herself a survivor.
Angela Smith of Heal.org,  a watch-dog reporting site that collects and researches information and complaints of abuse and posts warnings about them online as a service to the public, gave an excellently articulated, educated and insightful answer to this redundant question.
I can't emphasize enough the urgency for any parent who has a teen in crisis and any pastor counseling them to thoroughly exhaust any and all alternatives before surrendering such a teen to any of the 'homes' or programs promising to transform him/her.
The apparent immediate positive benefits will likely pale in comparison to the long-range psychological and spiritual damage done.  It's not worth the trade-off.
So to answer the question/accusation that 'if children were abused then why so few if any home directors and other workers are ever prosecuted', I submit this discussion:
Joanna – I want to know how many times the FBI has to be told, "Mac Ford took me across state lines and raped me" before the District or State's Attorneys charge Mack Ford with some of the crimes Ford and his minions perpetrated against children?

Cindy – I'd like to know that too.

Charlie – I hope that someone has an insight to this.  It's revolting that nothing done.

Joanna – Are we worth so little the DA and other authorities won't request a Grand investigation?

Joanna – No one said "Sandusky is so old!"

Hope 4 Kids – What is the statute of limitations in LA?  I've heard 20 years.  The statute of limitations has not expired for some of MF Victims. The fact that we were taken across state lines and raped, gives the Feds all the wiggle room needed to lock the SOB away for whatever remains of his sorry life.

Affidavits were filed timely, law enforcement was informed, the FBI and District Attorney were aware of the abuses while NB was open. Social workers swore to the reasonable cause to believe NB staff abused children via beatings by adults on children and child-on-child abuse, denial of medical care, denial of an appropriate education, withholding food as discipline, 20+ girls testified to the ongoing abuse, and well….ya' know the rest of the story…

The DA never requested a Grand Jury Investigation.  Visiting the DA in Shreveport was on our "To-Do" list…because the Statute of Limitations was not expired on Michille. (Note: Michille passed away shortly before this discussion)

Angela Smith

It has to be reported within the statute of limitations for prosecution.  They should abolish the statute of limitations on rape/crimes against children, in my opinion.  It also requires evidence of the crime which can include semen stained clothing, witnesses to the crime(s), and often something very concrete that can support a criminal prosecution. The evidence in civil suits is "more likely than not" and the evidence in criminal cases is "beyond reasonable doubt".  I believe this is why more pursue civil suits.  Prosecutors understand that without concrete evidence, (i.e. semen stains, corroborating statements, etc.) that the case will likely be thrown out and therefore they will not "waste taxpayer money" pursuing a trial in which the perp is likely to walk due to lack of physical, DNA evidence and/or reliable corroborating testimony.

I was sexually abused (sodomized) as a child.  And, there was a plea deal that resulted in the perp being allowed to go onto a career in law enforcement.  The prosecutor, my counselor, and my family at the time thought it was in my best interest not to go to trial (I was six years old).  They believed it would traumatize me further to go through the ordeal of a trial.

As a law student, I understand the limitations of the system in many regards.  It is extremely important that crimes be reported as soon as possible.  In the case of sexual assault/abuse at UHS, Inc.'s The Pines, the judge and prosecutor said that they believed sexual abuse had occurred, but, that due to the late reporting of the incident the evidence of the crime was not available and therefore prosecution was not possible.  This is why we have to work to get the laws changed and to abolish institutions such as New Bethany so that criminals cannot control the environment to the extent that victims cannot report in time for investigation and prosecution.  It can work if people are willing to corroborate or multiple victims come forward at the same time as we have seen with the Catholic Church situation.

I'm glad that Utah was able to prosecute in the Silverado Boys Academy abuses.  But, I don't think everyone guilty at that institution was prosecuted.  And, that's a problem as well.  For more info on the Silverado situation, visit www.heal-online.org/silverado.htm.  There are reported civil suits underway against Silverado as well.  But, it looks like they filed bankruptcy to avoid paying any judgments against them.

The best we can do is intelligently strategize, inform the public with professionalism and honesty, and garner popular support for our goals of protecting children from institutionalized abuse.  And, of course, work on advocating for children in our States and Country and be a voice for real change in regulation, law enforcement, and support of those who do not have a voice.  To do this, we have to learn or embody self-control, professionalism, intelligence, and we must be willing to work with legislators and the media to change laws and influence public opinion so we and the legislators have the support necessary to do what is needed to protect children.

Cindy – Angela, I would like to copy and paste this statement to my blog.  It quite thoroughly answers the questions asked over and over by those we try to expose the fact abuses have and are happening in church-run institutions about why, 'if this in fact is such a problem', few to none have been convicted.  People are reluctant to believe it until they can be shown enough prosecutions and convictions, sadly.

Charlie – I'd like to post your explanations publicly to those in the realm of my influence since you understand and explain it so much better than I can.

Charlie – It was an incredibly well written article, and it is clear that politicians must start to feel the heat more.

Angela Smith – Cindy….You are welcome to post my comments here on your blog.  You can also email me at angela@heal-online.org.  Thanks.

Angela Smith – Facebook…Correction….In the last sentence of post beginning "Facebook Code Section" it should read "And, this is why we must abolish institutions or have full transparency in all residential placements for children so that law enforcement or third-parties can monitor and investigations can begin immediately upon evidence of a crime.

Joanna – There remain victims of Mack Ford for whom the statute of limitations is not exhausted.

Joanna – In my experiences, there's more than one way to gain a conviction of a serial child abuser.

Angela Smith – In the Sandusky case they also had evidence that Sandusky had been reprimanded in-house for his "behavior".  I believe it would help for those without physical evidence of the abuse if there was a staffer, adult witness, or some communication (i.e. between Ford and any IFB "preacher") confirming the reported abuse.

I think timing is everything and I encourage all to pursue justice.  If it is too late for any individual, support those who can still file a complaint and be as public as possible so others have confidence to come forward and take action.

Cindy – Can't other victims serve as witnesses even if statutes have expired for them?  When there are multiple witnesses, doesn't that carry a lot of weight in such cases?

Joanna – When I turned 48, the very thought of how he abused me as an ignorant 16 year-old, who thought of Ford as the daddy I did not feel I had, made me sick to my stomach.

Angela Smith – Joanna is right!  Be as public as possible and support others in coming forward!  One of the problems is that people will not be public or will bail when the time comes for depositions and court.  This can be due to nerves or fear or the like.  But, it has been my experience that you can have dozens of people "ready to testify" or take action who can't be found when the time comes.  And, this is heartbreaking for those who are courageous in going forward without the support they were promised in the beginning.  Justice requires we be organized, exercise self-control, be ready, honest, and reliable.  Unfortunately, many of us are so damaged by the abuses we have suffered that meeting all of those requirements simultaneously can be daunting.  But, it is something we must manage if we are to be taken seriously and achieve justice.

Joanna – People tend to scare ourselves out of making right choices.  With the right counsel and a jury Mack the Molester and those who support and protect him will receive their just desserts.  Reclaiming our power will serve those who come after us and empower those who stand on the truth to not give up.
***************************************************
As was revealed above, gaining convictions is a complicated process for a wide variety of technical and delicate reasons.  in addition to that fact, State attorneys are very reluctant to prosecute cases involving church ministries for fear of violating the separation of church and state boundaries.
One must never assume that just because 'heads haven't rolled' alleged crimes did not happen.  Better to err on the side of the young accusers than to dismiss them because they are so young and risk ruining the lives of "the least of these my brethren" Matt. 25:40…simply to preserve an institution.
UPDATE:  This is an older post originally published July 12, 2012, but I am re-posting it with revisions to report new developments.  Please read and watch the following video and news article. Then support these brave women and the many others like them by believing them, praying for them and informing yourselves about the troubled youth industry religious cash-cows that exploit helpless, voiceless young people because of the inexcusable lack of accountability and oversight by both local governing agencies as well as the churches who promote and fund them.
NOLA Series on the Girls of New Bethany
Editor's note: Mack Ford can no longer be prosecuted because he passed away February 11th, 2015. Unfortunately there can be no justice for the many victims Mack Ford created during those years at New Bethany unless law enforcement went after those that worked at the facility and covered up the abuse or participated. After the death of Ford law enforcement investigating the murder of Carol Ann Cole did a very brief search of the old New Bethany facility and found no evidence to support his involvement with the death of Carol Ann or the many sexual abuse victims.
Read more about Carol Ann Cole's murder – Justice Delayed

Read more by Cindy Foster – Guilt and Shame
~~~~~~~~~
---
Stay in touch! Like No Longer Quivering on Facebook:
If this is your first time visiting NLQ please read our Welcome page and our Comment Policy!
Copyright notice: If you use any content from NLQ, including any of our research or Quoting Quiverfull quotes, please give us credit and a link back to this site. All original content is owned by No Longer Quivering and Patheos.com
Read our hate mail at Jerks 4 Jesus
Comments open below
NLQ Recommended Reading …