by Tapati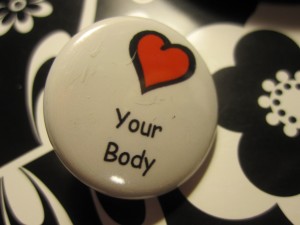 Find some images online, in card shops, in books or magazines, or elsewhere of women (or men) whose body type resembles your own. It's OK if this project takes more than one day, but spend at least 15 minutes per day on it until you have assembled several images. You might color-copy or scan some images if you go to the library to find them. When it comes to magazines, you might look in something other than fashion-oriented issues. Try everything from National Geographic to alternative press titles. Pagan magazines are a good bet for a variety of images.
Older woman can find some wonderful images in a deck of cards entitled "Wisdom of the Crone." You can find them at http://www.wisdomofthecrone.com/home.html but note that the site has music that plays right away—not a good idea at work! These cards simply have beautiful images of women from all backgrounds in their "crone" years, plus a word like strength or courage to focus on for the day.
Once you have those images, you can proceed to the next step. You will need to display them in a very visible place or even spread them throughout your home. You could choose to make a collage or frame them. Attach a small one to the bathroom mirror.
Each day you will see these images and realize that someone thought that a woman who resembles you was worth photographing or drawing or painting. Let that soak in. Know that this photographed, painted, lovingly drawn woman possesses nothing that you don't have. If she was worthy, you are worthy.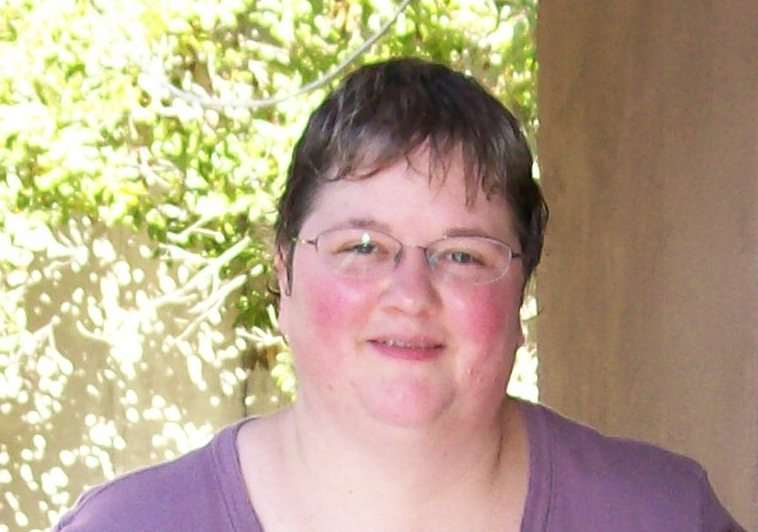 Tapati McDaniels is a freelance writer who started a forum designed to meet the needs of former Hare Krishna devotees at http://www.gaudiya-repercussions.com.
She is working on a memoir and her personal blog can be found at http://tapati.livejournal.com.
NLQ Recommended Reading …
'Breaking Their Will: Shedding Light on Religious Child Maltreatment' by Janet Heimlich
'Quivering Daughters' by Hillary McFarland
'Quiverfull: Inside the Christian Patriarchy Movement' by Kathryn Joyce