Last month I attended the launch event for the One Chicago, One Nation (OCON) project, a collaboration between the Chicago Community Trust, One Nation, Link TV, the Interfaith Youth Core (IFYC), and the Inner-City Muslim Action Network (IMAN). This program aims to facilitate religious pluralism and, like our own recently announced Share Your Secular Story contest — which just started accepting submissions yesterday — features a contest component. Whereas we are looking for stories, OCON is seeking film submissions and is giving away $50,000 in prizes! (Okay, so they've got just a bit more bank than us.) But, as I learned when I recently sat down with two of the project's prominent organizers, Hind Makki and Erin Williams of IFYC, the prizes aren't the only reason OCON is important.
NonProphet Status: Thanks for speaking with me. Tell me: what are your personal motivations for being involved in this project?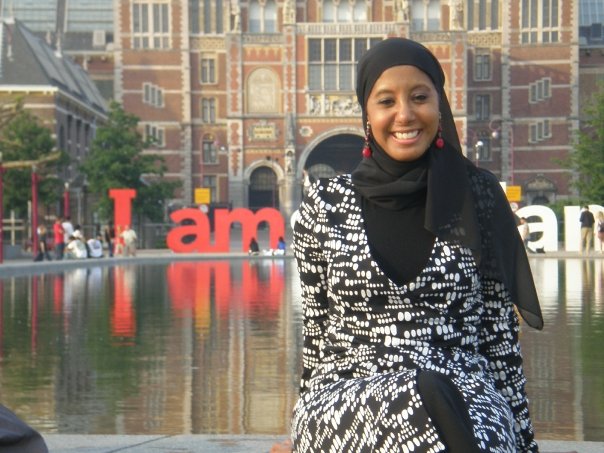 Hind Makki: I've done interfaith dialogue since the 90's and have done community service within my community. These experiences taught me that when I combine the two, it enriches both my own faith and my relationship with those around me. I want to share those experiences with others in Chicago.
NPS: So, tell me straight up — why should people apply to be a Community Ambassador for the OCON project?
Hind: Community Ambassadors (CAs) will be get to work as a part of a network of 99 other leaders throughout the city and the Chicagoland suburbs. As a CA, you'll be connected to city, religous, civic, and educational leaders and will get the chance to build relationships with members of Chicago's diverse communities. CAs will get to promote interfaith cooperation in their own communities, as well as get connected to existing Chicagoland interfaith networks — it's a truly unique opportunity to get involved in Chicago's exciting interfaith communities.
NPS: That sounds awesome. So, tell me more about this film contest. What kinds of things can we expect when the winners are announced?
Erin Williams: For the OCON Online Film Contest, which is hosted by Link TV, we're looking for films that tell the stories of people from different backgrounds who are working together for the common good. The film contest reminds me of the Walter Lippman line that says: "The way in which the world is imagined determines at any particular moment what men will do." We're hoping people will find inspiration in the stories of Chicagoans working collaboratively and then imagine new ways to do similar good work in their own communities. The filmmakers don't have to be from Chicago, although the films should be based in or about greater Chicago. The categories for the film contest include comedy, documentary, drama, under 60 seconds, music video/spoken word/animation, and mobile digital media, and submissions are open until April 23rd. Filmmakers submit their films online at Link TV's One Chicago page. Some of the winning films will be used in Chicagoland community conversations, which are intended to create connections in diverse neighborhoods and motive collaborative action.
NPS:
Wow, that sounds exciting. Looks like I might have to get my act together and submit something. Speaking of — as you know, I'm a secular humanist. I'm not religious, and this project is about religion. Tell me why OCON is important to secular folks and why we should get involved.
Hind: Chicago is a city of many faces, races, neighborhoods, beliefs and backgrounds – I can't imagine this city without all of its components. Likewise, the world of religious diversity is composed of religious people, secular people, agnostics, Muslims, Christians, Hindus, etc. I can't imagine a world of religious pluralism without secular folks.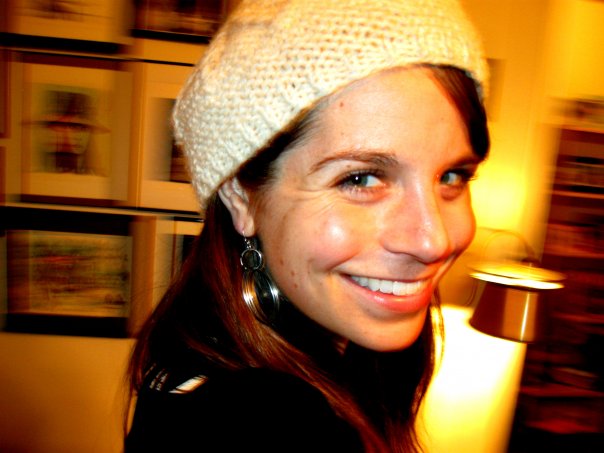 NPS: That's good to hear, and it echoes my beliefs on engaging with difference. So, I want to close out this interview on a somewhat unrelated note. I'm always looking for new music — what album are you listening to right now?
Hind: My coworker recently returned a CD that I let her borrow because I wanted her to listen to it. That was two years ago. It was in her desk the entire time! I popped it in my car a couple of days ago and now I can't stop listening to Sahra by the Algerian King of Raï, Khaled. Also, I would be remiss if I didn't mention that I've been listening to the Official World Cup song for the last 48 hours — almost literally back to back as I get obsessive about this stuff — K'naan's "Waving Flag."
Erin: I haven't been listening to albums as much as I've been listening to individual songs. Some of my favorites are "The Cave" by Mumford & Sons (I like the version from their bookshop sessions best), "Airplanes" by Local Natives, Ane Brun's "Rubber & Soul," "Akheer" by Juggy D, and "re: Stacks" by Bon Iver.
NPS: Oh man, I love Local Natives and Bon Iver, and "Waving Flag" was one of my favorite guilty pleasure songs of 2009. I'll have to check out the others. Thanks for speaking with me, and good luck on the project!
For more information on OCON, be sure to check out their website. Aspiring filmmakers: remember, if you're interested in submitting to the film contest, the deadline is April 23, 2010. To apply to the Community Advisor program, which sounds like an exciting opportunity to get involved in Chicago's robust interfaith community, be sure to get your application in by March 19, 2010 — which is coming up soon, so don't delay!