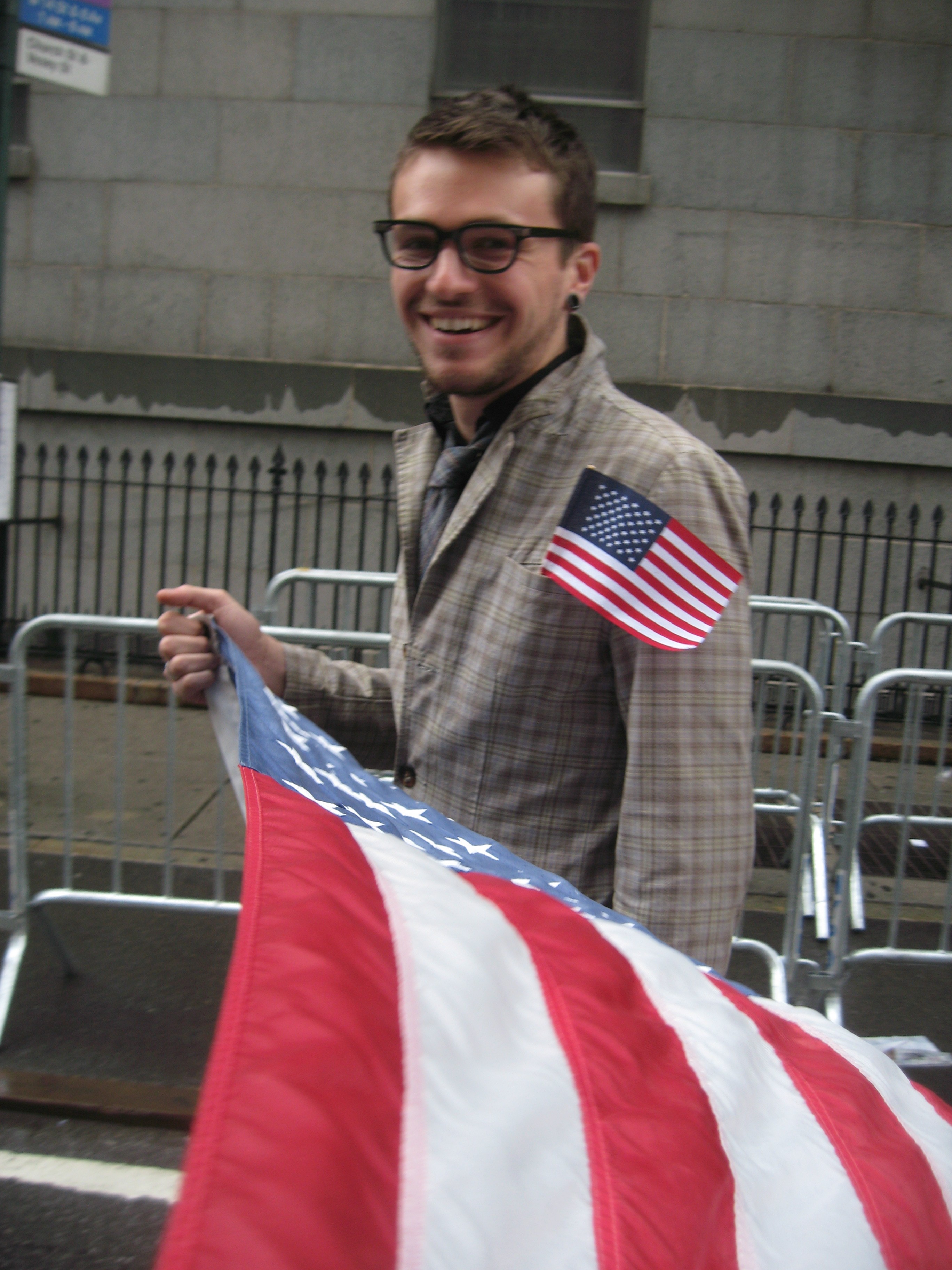 September 11th is a difficult anniversary. "Love" is perhaps the last word we might associate with that day.
On September 11th, 2001, I was fourteen-years-old and ignorant to a lot of what was happening in the world outside of my home of Minnesota. That day was a wake-up call to me, to be more aware of what was happening outside of my own context. To listen more and to learn more. But love was far from my heart.
Nine years later, we are experiencing another wake-up call. The call is the same: we must listen more and learn more. And, with a surge in anti-Muslim sentiment and hate crimes enveloping our nation, love again seems far from our collective hearts.
On Saturday, September 11th, 2010, I participated in a day of prayer and reflection. Granted, I did not pray, but I was glad to be there among those who do. On such a day, little else seems more appropriate than prayer or reflection.
On the ninth anniversary of 9/11, at that day of prayer and reflection, I listened to a woman who was in Lower Manhattan on the day of the attacks reflect on her experience. Through tears, she recounted the horror and fear she experienced that day. But she added that 9/11 was a wake-up call to her: it was a call to love more, not less. She spoke of her God's vision of inclusion and integration for all people; it was a message I carried with me when I hit the road for New York City just an hour later to attend Religious Freedom USA's Liberty Walk: An Interfaith Rally for Religious Freedom.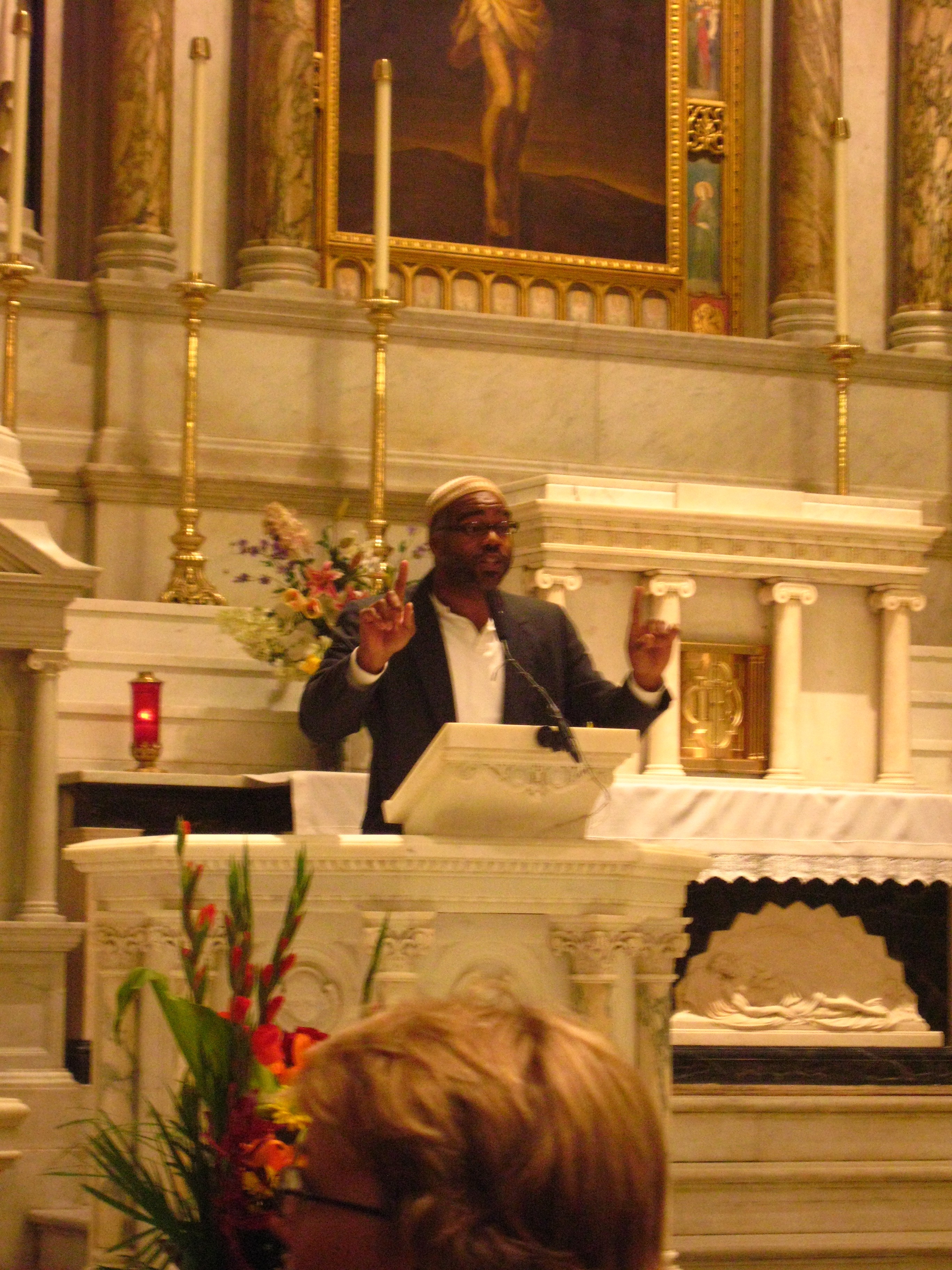 Yesterday, September 12, 2010, was a rainy day. In spite of the rain, at least 1,000 people came out to march for religious freedom in support of the Cordoba Initiative's Park51. We gathered at St. Peter's, the oldest Catholic church in NYC, to listen to speakers including the Rabbi Jeremy Kalmanofsky, Father Kevin Madigan, Religious Freedom USA founders Joshua Stanton and Frank Fredericks, author and environmentalist Ibrahim Abdul-Matin, Auburn Theological Seminary President Rev. Katharine Henderson, and Charles Wolf, who was the husband of a 9/11 victim. After being inspired by their calls for inclusion and interfaith cooperation, we took to the streets.
It was a cold and rainy day, but as a diverse group of people of all faiths and none at all walked the streets of NYC arm in arm with flags in hand, it felt like a moment of transformation. It was not "us" supporting "them" — it was all of us, together, walking in hope and mutual loyalty. We were listening. We were learning. We were loving one another.
One man stopped us and asked what we were marching for. When we explained that we were walking for religious freedom, particularly in support of the Cordoba Initiative's Park51, he scoffed and said, "The whole country's against you!"
In one sense, he's right: the road to religious freedom in America has been long and it will continue to be. But he also couldn't be more wrong: pluralism will prevail. Those of us who walked the NYC streets that day proved it.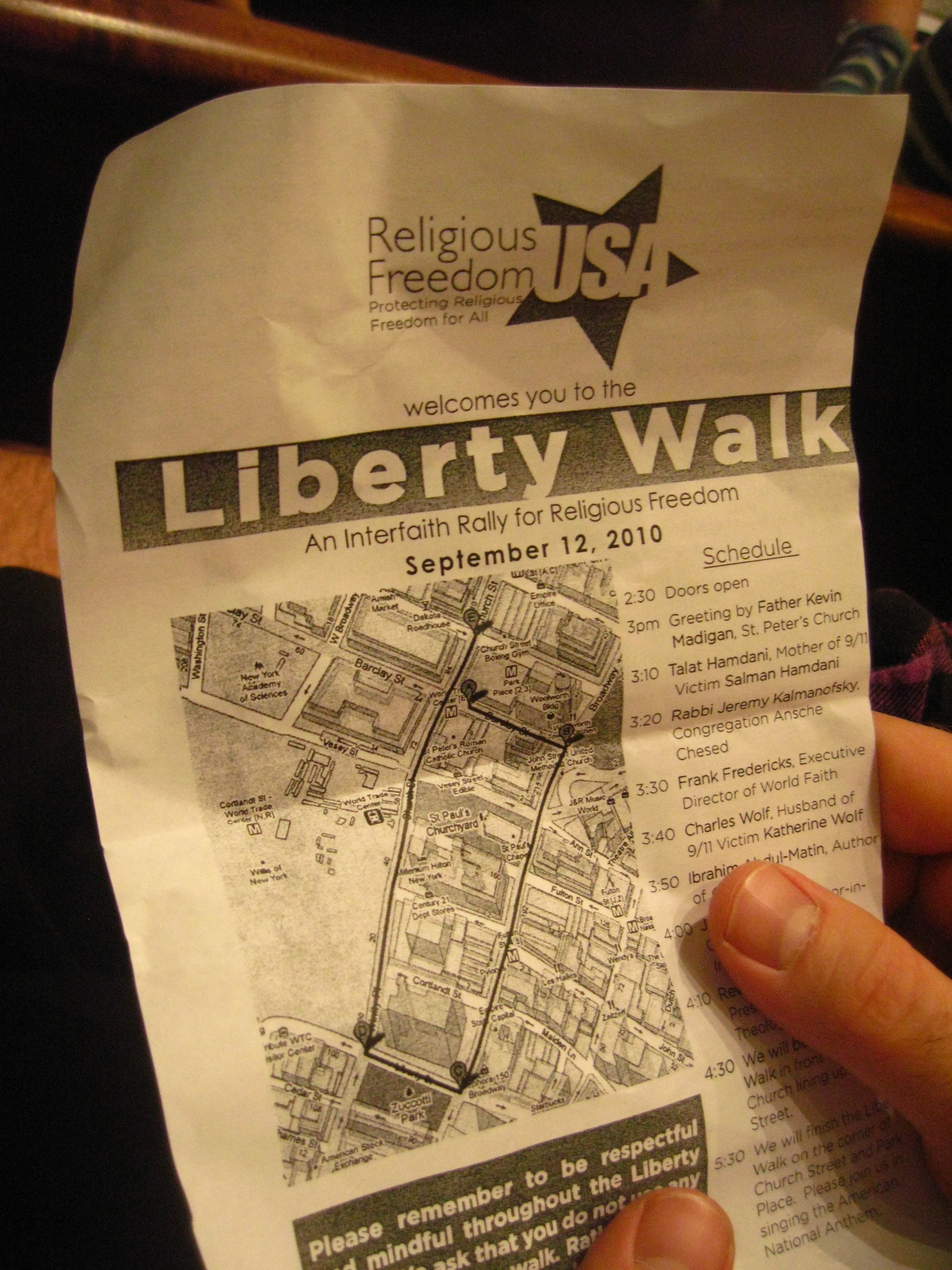 Our nation will heal from the wounds we sustained on September 11th, 2001, but we must do so together. Let us extend the call to be more than it is. It is not enough to listen more and learn more – we must, as both a survivor of 9/11 and a crowd of people walking in interfaith solidarity taught me, love more.
The Rabbi Abraham Joshua Heschel once said of his interfaith efforts for the Civil Rights movement: "When I march in Selma, my feet are praying." At the Liberty Walk, a group of people marched for religious freedom. And though I am a Secular Humanist who does not pray, truly it felt like all of our feet joined together in a common call: to listen more, learn more and, above all, to love more.