Today's post in our series of guest contributors is by Vladimir Chituc, President of the Secular Student Alliance at Yale. Like previous guest contributors Lucy Gubbins and Heidi Anderson, Vladimir wrestles with the issue of how atheists, agnostics, humanists, skeptics and the like should approach religion and the religious, and how the larger movement might work toward establishing some shared goals. Without further ado:
As a relative newcomer to the broader skeptic and humanist movement, I'll admit that I was somewhat at a loss when Chris first approached me to write a guest post. Though I spend eleven months of every year in the implicitly secular and liberal North East, an area with an underlying atmosphere suggestive of religion and atheism as private affairs that publicly hold little importance, I was raised in a conservative and devout small town where I've been able to catch a small glimpse of religion's ills so well documented and addressed by my more vocal and aggressive superiors in our movement.
I find this internal disparity even more jarring when interacting with my religious classmates that have proven to be consistently liberal, accepting of contrary viewpoints, and just generally wonderful people. So as an ardent skeptic and atheist, I find this leaves me in a somewhat interesting position in the supposed "accommodationist" vs. "confrontationist" dispute.
Where can I side on a debate so stereotypically framed as a conflict between skeptical rationality and pragmatic cooperation when I strongly value both? Do I promote rationality and consequently alienate potential local allies, or do I work to build bridges while spurning those who legitimately address religion's ills elsewhere?
I'd like to think that these two values — skepticism and cooperation — are not intrinsically at odds. So while I, like some others, am in the process of forging my own interfaith ties and promoting rationality within my own group, I try to keep the following points in mind. I hope to share these with the humble hope that some others may find in them some relevance.
There is no set of consistent values that intrinsically unite the non-religious movement. If we are only brought together by a belief that we don't share, should a disagreement on our values or how to implement them surprise us at all? Some of us are going to be really interested in interacting and cooperating with those of faith, while others of us are going to find the idea inane and counterproductive.
Instead of calling each other insufferable morons or atheist fundamentalists, we might consider valuing the unique perspectives we all bring to the table. My group runs that gamut from ardent anti-theists to proponents of an abstract deism perhaps recognizable only by Spinoza, and yet somehow we get past these differences and find our conversations so much more interesting despite noo unifying philosophy.
We should take deep pride in the diversity of thought and opinion that is the hallmark of a freethinking group, and not expect a completely unified position. In an open marketplace of ideas, competition and disagreement should be seen as a source of value and innovation, not as a source of bitter conflict.
Bridge-building is awesome, but we should start with each other. If we can recognize the importance of reaching out to those of faith, then we can surely recognize the importance of reaching out to our disagreeing non-religious peers as well. We so easily see the tribal in-group/out-group mentality that leads to much of the bigotry that we condemn in religion and other groups, yet it's becoming increasingly common on both sides of the accommodation/confrontation debate to turn a blind-eye and practice that exact same thing.
When we marginalize an entire group of people simply as an "other," we commit the egregious error of attributing the worst stereotypes of a group to the individuals of that group. P.Z. Myers becomes a monster that would punch a well-intentioned grandmother for saying "God bless you" following a sneeze, and atheists interested in interfaith work are painted as only seeking the approval of the religious while abandoning their atheist peers.
I think it's important to acknowledge that we're on the same side and have many of the same goals, and, though we may disagree on some finer points, we certainly both play an important role. It might behoove us to see each other as allies with different but overlapping values, while rejecting any divisive language that serves no other purpose but to alienate each other.
We're already a small enough group as it is; do we want to make ourselves even smaller? So it might be best to follow Chris' lead, reach out to each other, and…
Focus on the values that we do share. I know I started this piece by saying that there are no values that intrinsically unite anyone in non-belief, but I'm not contradicting myself; by being a non-believer there are no values that you must have. But I think there are still some values that most, if not all of us, can agree on — even if just pragmatically.
Though the non-religious movement may tend to branch out in different directions at its extremities, there remains a core of shared values that can be focused on. If we can find common ground with the religious, we can definitely find common ground with each other.
Can we all agree that a society based on secularism, not theocracy, is the best kind of society, and that no one should have any kind of belief forced on them? Can we all agree on the importance of science education and free thought, while denouncing compulsory adherence to preferential and localized dogma?
I realize that I'm not an expert or an authority so I don't have these answers, but I think this is a job that the leaders of our movement can work together on. Because if we talk to each other and find this common ground, then while we are in the process of drawing out this picture of our values with their own relative hues of importance, we can subdivide ourselves further based on whatever weight we choose to give any one in particular, be it skepticism, cooperation, or something else entirely.
If we all know how we fit into the broader non-religious picture, then we can work toward our own values while keeping in line with those that we share. So long as we all can work toward forwarding and promoting these common values, I don't think any of us can say that anyone else is doing it wrong.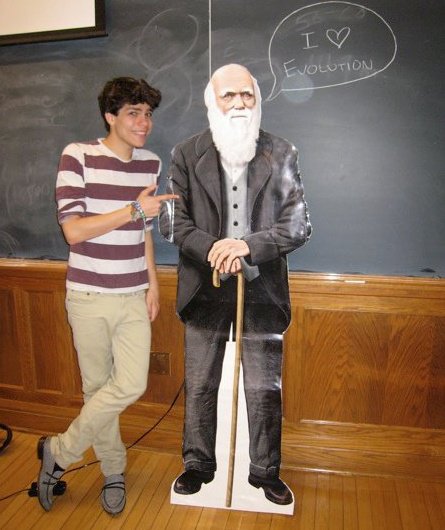 Vladimir Chituc is a junior at Yale University and the President of the Secular Student Alliance at Yale. A self-identified skeptic, atheist, and secular humanist, he's currently majoring in psychology and studying philosophy in order to better understand religious thought and its origins.