Today's guest post in our ongoing series of guest contributors is a re-feature from Tikkun Daily by Jorge Cino. Jorge is Tikkun Daily's current web editor intern and a NonProphet Status reader, and it's a total pleasure to refeature his work here. His post is in honor of National Coming Out Day, and though "spiritual" is a dirty word to some atheists, agnostics, secular humanists and other nonreligious people, it is an important and worthwhile read about coming out and how rejecting religion impacts the queer community. Check it out — the original post can be read here — and many thanks to Jorge for offering to share his work with NonProphet Status.
For those of us who have come out of the closet, National Coming Out Day – which is being internationally celebrated today – is a good reminder of the spiritual journey each of us have undergone since the fateful day we decided to say, "Enough. I am who I am, and from today onwards I will live by it."
The idea that coming out is a defining spiritual moment in a person's life is not something you'll find in mainstream LGBT discourse. Understandably so, of course: those who control religious discourse in America and elsewhere have done a tremendously effective job at turning gay people against organized religion. Ask a gay guy if they believe in God and an overwhelming majority of them will say, "I don't think so," or "No, I don't."
In reality, what they are rejecting is the entire cauldron of anti-gay sentiment that classmates, relatives, priests, politicians, etc. have been unloading in our ears since we were born. It is no surprise then that a lot of us in the gay community have gone as far as rejecting religion and faith all together. (The question here would be, "What has the LGBT community replaced religious virtue with?" The answers to that question would merit another post.)
It's a clear case of blaming the sinner instead of the sin. Because we hear the Pope saying grotesque lies about homosexuality, because the Mormon Church donates exorbitant amounts of resources to state, federal, and even international anti-gay initiatives, or because many evangelicals go out of their way to vote against our rights, the majority of us get so frustrated, so infuriated, that we decide that religion as a whole is inherently wrong; a harmful man-made power tool; a below-par way of thinking.
And yet, whether we like it or not, coming to terms with one's sexuality, and subsequently coming and living "out" in a society that by and large is still religious – those are all experiences that test our relationship with God, with our neighbors, and with ourselves. But why are we letting them thwart our relationship to a higher power, or a higher way of living? Why are we letting bigots strip us of our faith, whatever our faith is?
Being "out" should not necessarily mean breaking away from religion, God, or faith. On the contrary, it could be an opportunity to positively rethink your personal relationship to your god, to respectfully and fully engage in spiritual conversations with yourself and others, and to learn how to live in love and kindness. Gay people, contrary to mainstream conservative diatribe, are looking for happiness and fulfillment just like anyone else. We want equality for us and for everyone else. We defend freedom and kindness and respect for all beings. We have and continue to work hard to build a community that is supportive of those individuals who are going through special struggles, whether it be AIDS, substance abuse, depression, discrimination–you name it, we have support groups and organizations for all of them.
How much easier would it be for a gay man to go to take a good second look at the sacred text of his family's religion and study it under this his "new" worldview? How much more quickly could we gay folks win over the religious middle if we engaged in healthy, constructive conversations with them about religion and faith, instead of antagonizing with them? Or how much easier would it be for someone who is really struggling with his coming out experience to look at it as an opportunity to test her fears and doubts, and make a commitment to be loving and kind with those people who she thinks will not accept her?
I am sure most straight Tikkun readers have reflected on these issues, but if you haven't lately, this might be a good time to do so. How can you be more empathetic and show more support to a colleague, a child, or a neighbor who is gay? Let's remember that they who are different depend on the "other's" willingness to listen and engage with them. They will live a better life (including, perhaps, a more spiritual life) if you show an interest to integrate them fully into your life.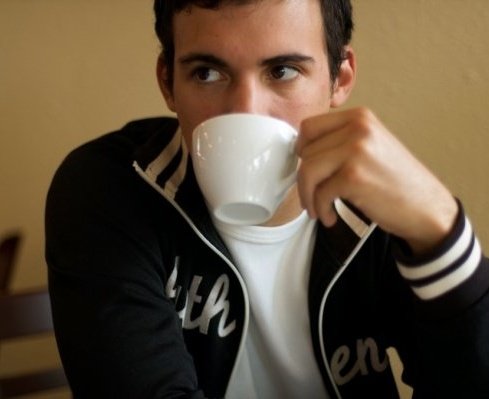 Jorge M. Cino is Tikkun Daily's current web editor intern, and a recent graduate from University of San Francisco. Born and raised in Buenos Aires, Argentina, he has lived in the Bay Area for the past six years. He is passionate about social justice; here, there, and everywhere.