Now is a tragic hour for supporters of interfaith cooperation. Our greatest hero and spokesman, the wonderfully smarmy, super-accomodationist-interfaith-atheist-hipster, Chris Stedman, has become so arrogant about his interfaith cooperation powers that he has exposed his Achilles heel and made the whole interfaith movement vulnerable to potential collapse.
Chris Stedman is offering to shave off his mustache
if he is able to raise $5,000 for the Harvard Interfaith Collaborative's food packaging event, which will provide meals for food-insecure children through the Kids Care program at Outreach and the Humanist Chaplaincy's new "Values in Action" Initiative. Sure, it's a worthy cause, but do the ends justify the means?!?!
Stedman himself admits that without his hipster mustache, he "looks like a tween. We're talking Bieber-esque." How does he expect interfaith activists to be taken seriously when our most notable representative is Justin Bieber?!
Anyone who has spent any meaningful amount of time near any of the devoutly religious has realized one thing: they love facial hair. In fact, the only thing hipsters and divinity school students have in common is their otherwise socially-unacceptable facial hair.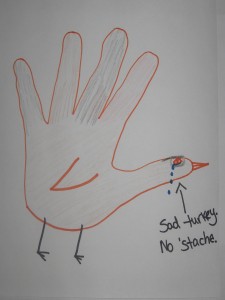 Chris' mustache is how he bridges the secular divide. Hipsters have the unique capacity to straddle both camps: the trendy atheists and the fuzzy-faced devouts. Like Samson's hair, Chris' mustache provides him the unique power of interfaith cooperation. Without it, he is nothing.
In order to stop this imminent interfaith catastrophe, concerned interfaith activists have launched a counter-campaign to SAVE CHRIS STEDMAN'S 'STACHE. If we are able to raise $5,000 before Stedman, the hipster 'stache, which is so utterly essential to the movement, will NOT be shaved. All proceeds from the SAVE THE 'STACH campaign will go to support initiatives by the Harvard Interfaith Collaborative. Click here to give generously TODAY!!!!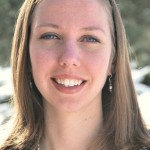 Serah Blain serves on the boards of the Secular Coalition for Arizona, the Arizona Coalition of Reason,and the Prescott Pride Center. The Executive Director of QsquaredYouth, a nonprofit organization that supports LGBTQ youth in Prescott, AZ and surrounding areas, Serah is also the organizer of the Prescott Freethinkers, a thriving community of nontheists in Northern Arizona that meets regularly for discussion, fellowship and fun. She also co-chairs the Secular Student Alliance at Prescott College where she is working on a B.A. in Engaged Humanism. Her current interfaith volunteer projects include hospice care, and faith outreach for the Prescott Pride Center. Serah has two children who are being raised to be conscientious, compassionate human beings.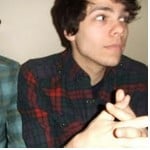 Vlad Chituc is a senior at Yale University, studying Psychology and Philosophy with an interest in how we form beliefs (particularly moral and religious), and an interest in metaphysics and moral philosophy on the side. He has served as the Community Service Coordinator and President of the Secular Student Alliance at Yale (formerly the Yale Humanist Society), during which he participated in the Inter-Religious Leaders Council and worked closely with the Yale Chaplain's Office to foster relationships with liberal member s of the Yale religious community. In his spare time, Vlad enjoys listening to hipster bullshit and writing sarcastic articles and music reviews for the Yale Herald.