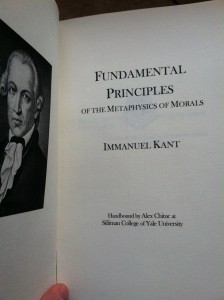 To all of our readers celebrating Christmas today, both religious and nonreligious, please accept our best wishes from the crew here at NonProphet Status. We hope that you have a warm and wonderful holiday with your family and friends. If you're hoping for some more indepth reflection on Christmas, check out Chris's blog-a-thon post on the topic.
I couldn't make it home this year, unfortunately, but I've been spending the season with my dog and my brother in North Carolina. My brother made me a handbound copy of Kant's Metaphysics of Morals, and I'm a little embarrassed by how excited it's made me.
I've been in a very Christmas music mood for the last few weeks. Given that it hasn't snowed once down here, yet, this song by Kishi Bashi feels particularly appropriate. I've been more or less listening to it on repeat.
http://www.youtube.com/watch?v=U6B2-TPoZHk?rel=0
On the topic of Christmas music, I took an informal poll of all the NPS writers, and we've come to the conclusion that our favorite Sufjan Stevens Christmas song is "Star of Wonder." We're open to having our minds changed by any other fans (and I feel slightly partial to "
Coventry Carol
").
http://www.youtube.com/watch?v=106beqd6EeE?rel=0
And of course, no Christmas is complete without Tim Minchin's beautiful "White Wine in the Sun."
http://www.youtube.com/watch?v=fCNvZqpa-7Q?rel=0
I'll also shamelessly share a photo of my dog with his gifts: he's wearing his Christmas sweater, and I'm holding his Christmas bone by the camera so he'll stay still long enough for a photo.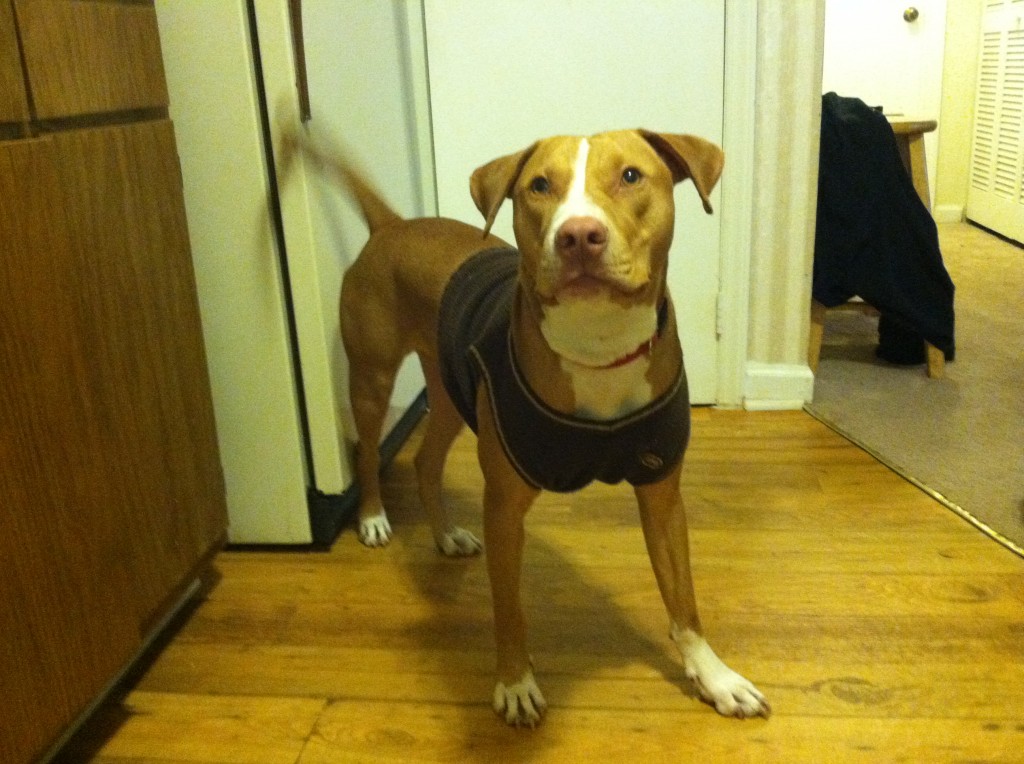 Merry Christmas, everyone.