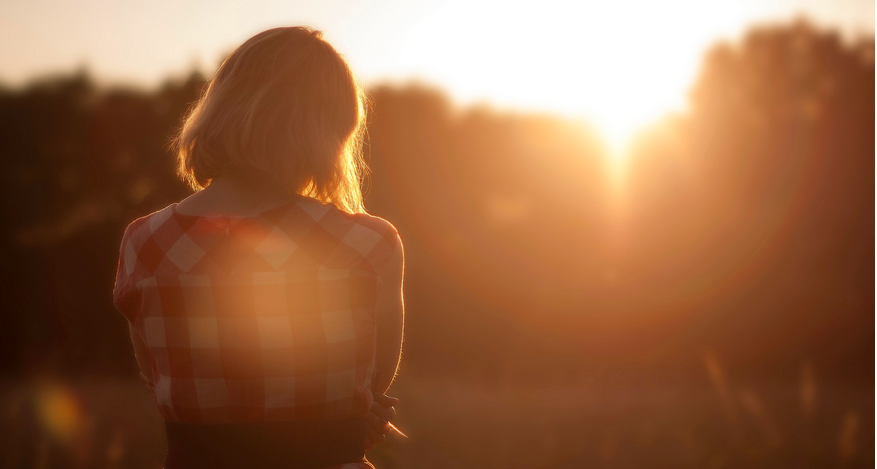 Humanist chaplains take on a variety of roles, such as leading regular programming, creating space for interfaith collaboration, encouraging service work, and educating their communities about the experiences of the nonreligious. However, one particular aspect of secular chaplaincy still inspires a lot of confusion—caregiving.
Humanist chaplaincies, even in the last year, have garnered a lot of support. In addition to the establishment of my new university-backed Humanist in Residence position at Tufts, Chris Stedman founded the Yale Humanist Community, and controversy surrounded the U.S. military's decision to reject the request for the first Humanist chaplain in the U.S. Navy. In an article in The Interfaith Observer titled "The Case for Atheist Chaplains," Vanessa Gomez-Brake explored the role of chaplains in the modern world and summarized how secular caregivers fit into the picture:
At its core, chaplaincy is about taking the 'sacred' out of the church, mosque, synagogue, and temple to bring it to the people, wherever their circumstances. No matter where people are encountered, a chaplain meets them where they are, physically or spiritually, and offers support. Chaplains listen. They bring a sense of the sacred, of wonder and awe, to a secular context. They address particular needs and find beauty in the mundane. In all these endeavors, including the non-religious with the religious provides the public with a richer, more representative, authentic expression of care.
Her entire piece is worth reading, but I'm particularly interested in what she describes as bringing "a sense of wonder and awe to a secular context." But even without such deep experiences, a caregiver continually available (and off the record) can itself be a critical piece of a person's support system.
I spoke with Vanessa Zoltan, the Assistant Humanist Chaplain at the Humanist Community at Harvard. She put the role of a Humanist chaplain in very simple and compelling terms: someone who can be "a kind ear, trained to listen with compassion rather than assessment." She continued by characterizing Humanist caregiving as primarily one of presence. She said:
A healthy caregiving relationship is one in which a person can bring all of him or herself and present herself vulnerably in front of someone else, whose job it is to create and hold a safe space. My job [as a Humanist caregiver is] to be available to [careseekers], to be present to their needs, to create a space for them to feel safe to face their fears in the presence of someone with an abundance of time and care. I think that the need for those moments of support transcend religion.
Vanessa's idea here of "a space for them to feel safe to face their fears" is something that is often lost in the conversation around Humanist caregiving, even by its supporters. Finding a community that shares your values doesn't necessarily mean you've found a comfortable space to share your fears, your aspirations, your crises, or your hopes. A confidential outlet to help you find strength to overcome the challenges in your life provides a related, but different, sort of safe space within a Humanist community.
Vanessa herself has also worked as a multifaith chaplain, both in prison and hospital settings. "I have been fulfilled knowing that I am bearing witness to human life," she told me. "I have held hands with religious people humbly bending their heads in prayer and have been able to vote with my presence, saying to them that I recognize their humanity, even in times of hardship."
I also spoke with Geoffery Golia, a licensed social worker, to see the perspective in the other direction: do therapists feel that they do qualitatively different work than chaplaincy caregivers?
"I think the similarities exist in the moral foundations of the approaches and in the use of empathy," Geoffery wrote. "Both Humanist pastoral counseling and clinical social work seeks to alleviate the suffering of those who seek help, and to provide a supportive environment to where those who seek help can feel empowered to make changes in their lives." He described both approaches as a sort of "applied empathy," and added that at its core he feels the purpose of therapy is the "alleviation of suffering."
To Geoffrey, the caregiving provided by a chaplaincy is more particular. "Where the person seeking help is trying to address questions related to their spiritual or moral life," he told me. "I see chaplains as a supportive personnel who can also help refer to more comprehensive services, if need be." Typically, many chaplains will only meet for a few official caregiving sessions before they feel obligated to refer someone, both out of practicality and to make sure they can build the long-term therapeutic relationship that might be able to support them even more.
The converse works, too; Geoffery agreed that a therapist might refer someone to a Humanist chaplain, just as a chaplain might refer someone to a therapist. "Often, psychotherapists and social workers encourage our clients to join or create supportive communities, so they can apply the helpful skills and lessons from therapy 'out in the town.'" He said. "A referral to a Humanist chaplain or community can provide a client with a more robust supportive community."
Geoffery himself runs a Humanist support group for young people leaving Christianity alongside NPS contributor Dean Roth. He functions as a co-facilitator, and views it as exactly the sort of space for group reflection (but not group therapy in any official sense) where "someone could find like-minded folks and where some of the skills developed in therapy could be applied."
At Tufts, we've started a similar initiative but with a broader focus—we regularly host small group reflections to tackle the bigger themes and questions of life in a respectful, confidential, and welcoming space. Last week, our meeting concerned Personal Identity. We opened with a poem by Humanist author Alice Walker, and bookended the discussion with a few minutes of silent introspection. These reflections, like Geoffery and Dean's, aren't meant to be group therapy, but they do concern the alleviation of suffering. They serve as the sort of safe space Vanessa described, where people can face their fears.
While humanist chaplaincies and therapists might both be elements of a person's support network, they serve different functions. Students I've spoken to in my work thus far say that they most appreciate having someone who will listen, non-judgmentally, to the pieces of life that they're wrestling with at the moment. They want someone who they can feel comfortable speaking to who is more confidential and out-of-network than a friend but still more chill and personal than a therapist.
The way we've talked about chaplaincy for centuries has made it seem that the nonreligious don't wrestle with existential questions and experiences of the ineffable the way their religious peers do. As more nonreligious voices rise up, though, we see this isn't the case. People need help finding emotional and even spiritual strength, no matter how they identify.
It's exciting to see the conversation growing about Humanist chaplaincy. Now, it's time to recognize that the experience of living outside organized religion is much more than just about the secular day-to-day. It's also about wrestling with the heaviness of our unexplored universe and finding the strength to fight on, whether that strength comes from those around us in this world we share or within ourselves.