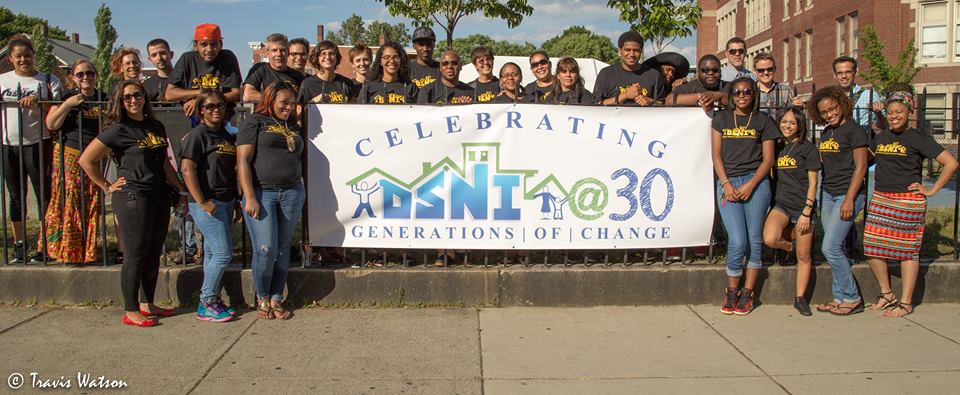 Foundation Beyond Belief (FBB) is a 501(c)3 nonprofit tasked with encouraging and facilitating charitable giving for atheists, Humanists, and other nonreligious folks in America and abroad. Their model thus far has been to, through a rigorous selection process, present five charities each quarter in different categories of philanthropy to which their members and affiliates are recommended to donate. They've also established a program for crisis response giving and founded a volunteer network to help groups get involved in local action.
Though they still plan to continue working with this model in future quarters, the next few months FBB will be trying out a new approach, namely the Compassionate Impact Grant. The intent is to maximize the effectiveness of member donations by briefly focusing on a single cause—for this quarter, they've chosen Dudley Street Neighborhood Initiative (DSNI) in Boston. From the FBB blog:
DSNI is an innovative organization focused on raising the quality of life and lifting families out of poverty in a single area of South Boston. They started 30 years ago as a grassroots collaborative and eventually built an evidence-based urban renewal model so effective that it has drawn federal programmatic support, is studied in urban planning graduate programs, and serves as a model for similar projects around the U.S.
DSNI has already done some terrific work mapping food availability and identifying deserts around the Roxbury area. Their website also provides a lot of resources around education for the Dudley community and ways to get involved in empowerment programs. I believe one of the signifying pieces of Humanist charitable giving is criticality: a willingness to always be reflecting on and improving the effectiveness of our values-based action. It's great to see an organization like FBB putting that into practice, and exploring new approaches to philanthropy.
Head to FBB's website to become a member and support DSNI or make a one-time donation to fund FBB's operating budget.