At NonProphet Status, we love dogs. We love dogs a lot. We love their faces and their fur and the way their stupid little noses sniff and bury into everything. But some of us like cats, too.
In the interest of promoting interpet literacy, we bring you… Caturday!
—1. Dean's princess unicorn, Darla, is a cat; or, Dean's cat, Darla, is a princess unicorn—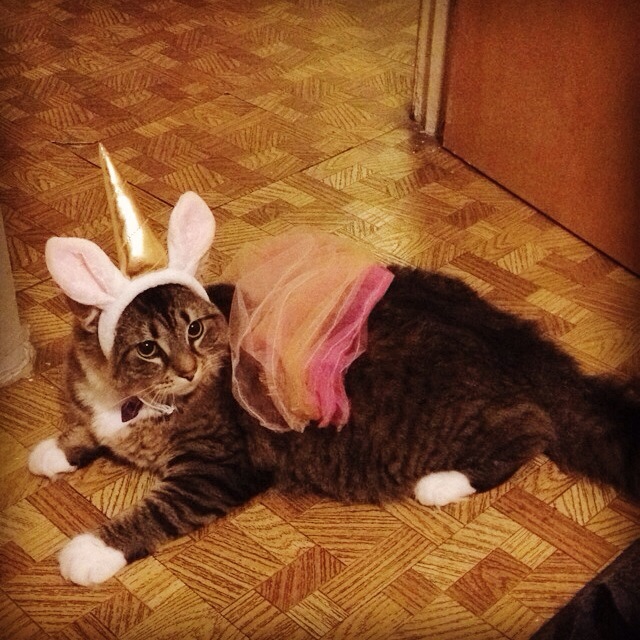 Some context, from Dean:
This is Darla's unicorn princess halloween costume. She loves wearing it so much that if you try to take it off of her she will slap you.
—2. Some say cats are cynical, but Maru is clearly an optimist—
—3. What do cats think about religion?—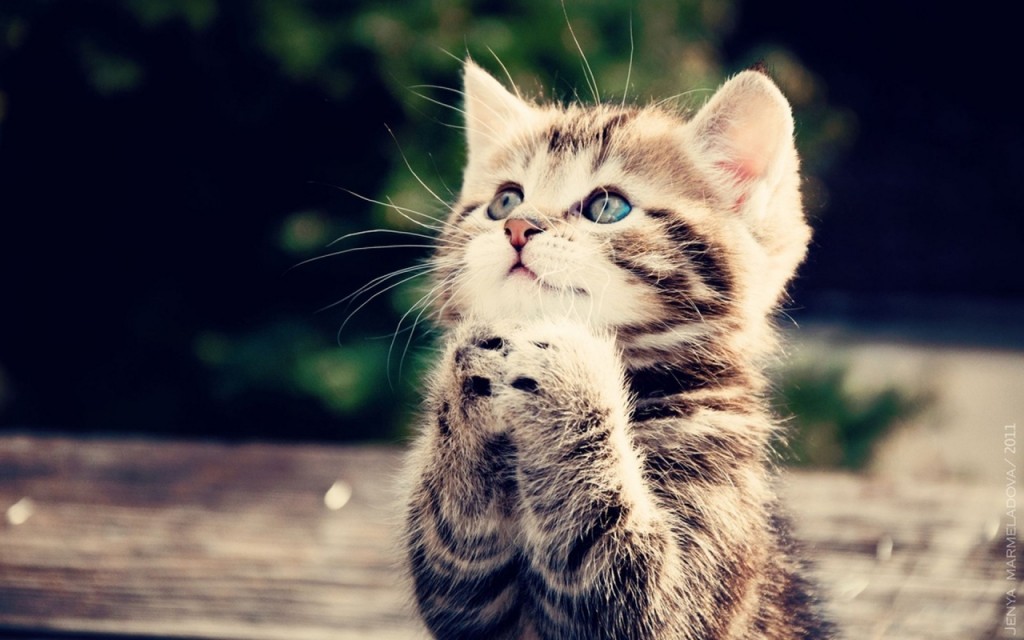 —4. I'd like to see a dog try this—