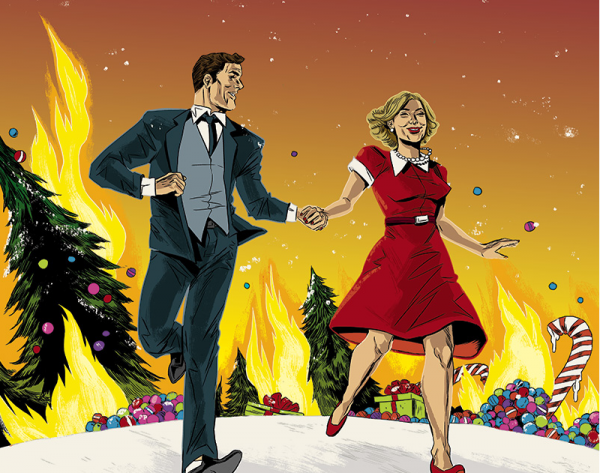 Today, one of my favorite artists released a single containing what is certain to become my Christmas anthem this year.
The title track by Minnesota singer songwriter Jeremy Messersmith, who recently did an interview with fellow Minnesotan Chris Stedman about atheism, is not your typical Christmas song:
It's that magic time of year when friends and family gather near
And the long, cold nights are filled with thoughts of home
And wherever you are there's one thing everybody knows
No one should spend Christmastime alone

Let's ditch Christmas together
Let's get out of the cold
Messersmith announced the single with the following tweet:
The War on Christmas starts early. My new single "Let's Ditch Christmas" is on the interweb. http://t.co/wMfhpOpM3x http://t.co/e89efgJKqL

— Jeremy Messersmith (@jmessersmith) November 24, 2014
The single is accompanied by a post on Messersmiths personal blog, where he admits to not being a fan of the season or its music, except for the '50s and '60s big band variations. "With 'Let's Ditch Christmas,'" writes Messersmith, "I tried to combine grinchy-ness with a big band sound I love. I hope you like it."
Lest there be any doubt about the intent of his tweet, Messersmith playfully declares his single to be at the heart of this year's War on Christmas in his blog post as well:
P.S. – If anyone at Fox News reads this: this is the War on Christmas' ground zero. It is my sincere hope that this song becomes a battle-hymn and next year we are all dancing around Festivus poles or celebrating Saturnalia or something.