In the last few days, its no doubt you've heard the story of Ahmed Mohamed. The 14 year old boy who was arrested at his school in Texas for bringing a homemade clock with him to class that day. He was proud of his creation and wanted to share it with his engineering teacher. Instead, he was detained for bringing a bomb on campus.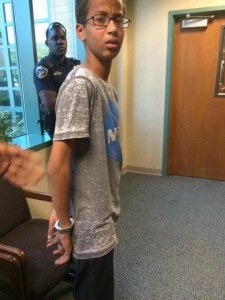 Naturally, the story blew up on social media because of its sheer ridiculousness. Some people asked, 'how is it that children at a banned open carry protest can walk with automatic weapons down the streets of Texas, while a Muslim boy, with brown skin, can not be trusted in his own education institution?"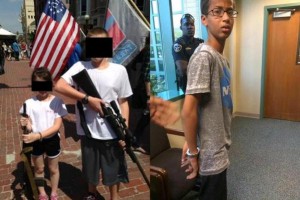 From this horrible incident sprung a wave of support from across the globe. President Obama invited Ahmed to the White House, Mark Zuckerburg wants to connect with him at Facebook, Twitter invited him to intern, MIT is ready to welcome him, and he also got a space camp scholarship. People around the world showed their support for Ahmed, including many of my humanist and interfaith colleagues.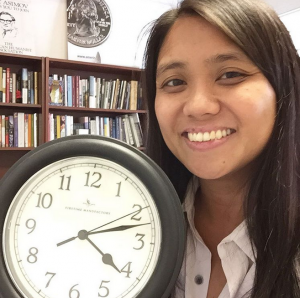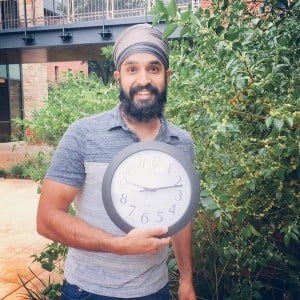 Actually, you should hop over to LinkedIn to read Simran's article, "How Ahmed Mohamed Won the Internet."
The entire ordeal, Ahmed said, made him feel like he wasn't human. As a Sikh American who keeps a turban and beard, I empathize with this feeling.
I am grateful for how interconnected our world has become online, which means people are quick to call out injustice, support those in need, and build a movement around specific causes. Ahmed got the support he so badly needed to receive in this dark moment. We can't reverse time so that those handcuffs never wrapped around his wrist. But we can band together, to make sure wrong action is called out and corrected, and events like these are hopefully less likely to take place in the future. Last, but not least, one of my favorite images that come forth this week.

p.s. if anyone is already shopping for Chrismukkah, please wrap a NASA t-shirt up for me, because #ISTANDWITHAHMED and SCIENCE and SPACE EXPLORATION.