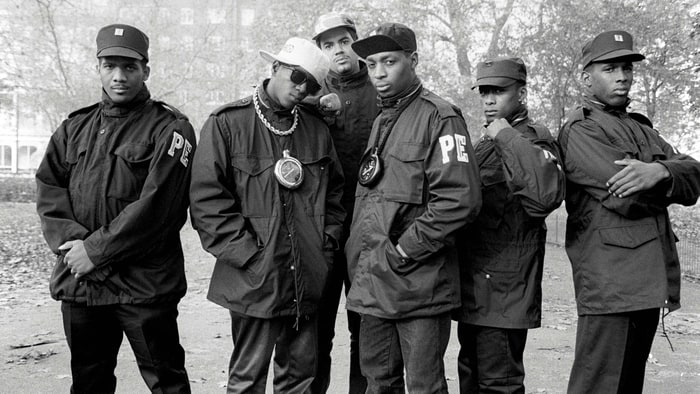 Killswitch Engage vocalist Jesse Leach and I spoke about how the "conscious" era of '90s hip-hop helped broaden our respective worlds.
(Listen to that conversation in full here.)
What follows is a sampling (by no means thorough but certainly representative and fun) of some of the groups we spoke about.
This music speaks in soulful, forceful, thoughtful, and poetic terms about reconciliation, self-realization, spirituality, race, class, and justice.
I found many of the things rap artists had to say on these subjects far more holistic, informed, and well-reasoned than the more narrow diatribes I was familiar with in punk and hardcore.
Artists like KRS-One and Arrested Development even rapped about food, health, religion, politics, and commerce. These were all issues I was interested in.
When I was 21, I lived in Atlanta, Georgia for about six months. I was waiting tables at a vegetarian restaurant when a couple of the members of Arrested Development, who were from there, came in to eat. I told them how much I loved their records and I asked them if they could recommend anyone from the area with a similar bent. They told me about Goodie Mob, who were about to release their first album.
Goodie Mob became (and remains) one of my favorite groups of all time. (Less than 10 years later, I found myself reporting on them for MTV News.)
A friend at school made me a tape of some Public Enemy songs after I'd asked him about his t-shirt. My own journey into '90s hip-hop was further guided by Yo! MTV Raps and magazines like Rap Pages and The Source. We had a small but vibrant hip-hop scene where I grew up in Indianapolis, anchored around a handful of indie record stores, dedicated nights at clubs, and DIY groups like the mudkids and Deep Concentration Camp.
Killswitch Engage broke through at a time when nü-metal saturated rock radio and had more than worn out its welcome with many of us. Killswitch Engage is absent the overt rap/rock hybridization of Rage Against The Machine, let alone Limp Bizkit. But the thoughtful searching, righteous indignation, and soulful power of conscious hip-hop certainly informs the lyrics and performances of Jesse Leach to this day.
Take a deeper dive with some of these classic videos (and keep going!).
To quote a great philosopher:
"You Must Learn!"