R. Kelly, the pop star who was acquitted on child pornography charges, is now being accused of "brainwashing" young girls and controlling every aspect of their lives. If these allegations are true, his behavior fits that of a cult leader.
Three separate sets of parents have come forward with similar stories about bringing their daughters to R. Kelly for help with their musical careers. Unfortunately, they say, the girls never left and their lives are now controlled by the singer.
One woman, only identified as "J.," says she tried to help her 19-year-old daughter's career by bringing her backstage with R. Kelly. She said, the 50-year-old singer has now taken over the young girl's life.
"He listened to her CD. He was going to help her with her CD, and I was really impressed with him at first, because I have always been an R. Kelly fan… In the back of our minds, we were thinking [my daughter] could be around him if I was with her."
That was two years ago, and the last time J. saw her daughter was December 2016.
"It was as if she was brainwashed. [She] looked like a prisoner — it was horrible… I hugged her and hugged her. But she just kept saying she's in love and [Kelly] is the one who cares for her. I don't know what to do. I hope that if I get her back, I can get her treatment for victims of cults. They can reprogram her. But I wish I could have stopped it from happening."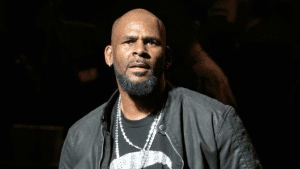 As a religious studies graduate hearing this story, I can't help but notice it has all the hallmarks of a "cult" in the religious sense. According to Variety's account, parents and former associates of Kelly say he:
* keeps several young women at his homes in Atlanta and Chicago;

* replaces their cell phones with ones specifically used to communicate with him and forbids them to contact their families;

* requires they call him "daddy" and ask permission to leave the studio or their residences;

* films their sexual encounters with him;

* abuses them physically and verbally
Of course, through his lawyer, R. Kelly has denied the allegations. She said:
"We can only wonder why folks would persist in defaming a great artist who loves his fans, works 24/7, and takes care of all of the people in his life… He works hard to become the best person and artist he can be. It is interesting that stories and tales debunked many years ago turn up when his goal is to stop the violence; put down the guns; and embrace peace and love. I suppose that is the price of fame. Like all of us, Mr. Kelly deserves a personal life. Please respect that."
In a separate statement, Kelly's lawyer addressed the specific claims.
"Mr. Robert Kelly is both alarmed and disturbed at the recent revelations attributed to him… Mr. Kelly unequivocally denies such allegations and will work diligently and forcibly to pursue his accusers and clear his name."
I have no idea if these allegations are true, but I do know this type of thing has happened before. If we look at how cult leaders have behaved historically, it matches what is claimed here. An investigation by police should tell us for sure, though.
You can support my work here: https://www.patreon.com/DavidGMcAfee