A woman who claims to be a psychic was just ordered to go to prison and pay back more than $200,000 she stole from eight clients in Southern California.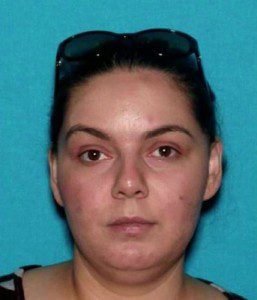 Melissa Lori Lee, of Woodland Hills, Calif., admitted to ripping off her clients and agreed to pay restitution after an investigation by the Los Angeles Police Department. She will also face between one year and four months in state prison and three years of formal probation, according to the Los Angeles County District Attorney's Office.
Lee stole more than $200,000 in a time period spanning from January 2014 to June 2015, the prosecutor said. The eight victims were clients of the fortune telling business located on the 5200 block of Topanga Canyon Boulevard, the prosecutor added.

The defendant convinced victims that were going through significant hardships to give her the money on the pretense that they would be receiving their money back once Lee's spiritual "work" was done, the prosecutor said. When months passed and these individuals began to ask for their money back, Lee stopped returning their texts and calls, the prosecutor added.
The plea deal comes three months after Lee was the focus of an Eyewitness News investigation, which identified her as a con artist who stole thousands of dollars from people. One of the victims was a young actress who lost $32,000:
The actress said the alleged con progressed over a period of months. Initial small payments for tarot card or crystal readings turned into financial devastation — maxed out credit cards, an empty bank account and sleepless nights.
"She said money was the root of all evil," the actress said.

Lee would meditate or "work on" the cash to clear it of its negative energy, according to the actress.

"I was just broken hearted that she knew such vulnerable things about me, used that to con me, and broke my heart," she said.
The victim ultimately escaped Lee's psychic hold, and contacted a private investigator by the name of Bob Nygaard. He said:
"Really, these crimes involve psychological manipulation… The amounts of money being stolen from these people is astronomical – we're talking in the billions of dollars… A lot of times they're going through one of three issues: something involving love, something involving money, or something involving health… It's not a crime to be gullible… But it is a crime to steal from a gullible person."
It turns out Nygaard is a professional psychic hunter of sorts. He has recovered more than $3 million for victims of psychics across the United States. He tracked Lee across Southern California and was ultimately responsible for her arrest.
This story has a happy ending, but so many more involving psychic criminals do not. We need more people like Nygaard who are willing to take on these manipulative con artists and bring them to justice. I have, of course, reached out to him for a more wide-ranging interview about his work.
Please support future investiations here: https://www.patreon.com/DavidGMcAfee
Any amount helps!