Last week a Spanish court ordered a citizen to pay nearly $600 for photoshopping his face on the body of a famous statue of Jesus, saying he was guilty of an "attack against religious feelings." In solidarity with him, some people (including myself) are doing the same Jesus face swap.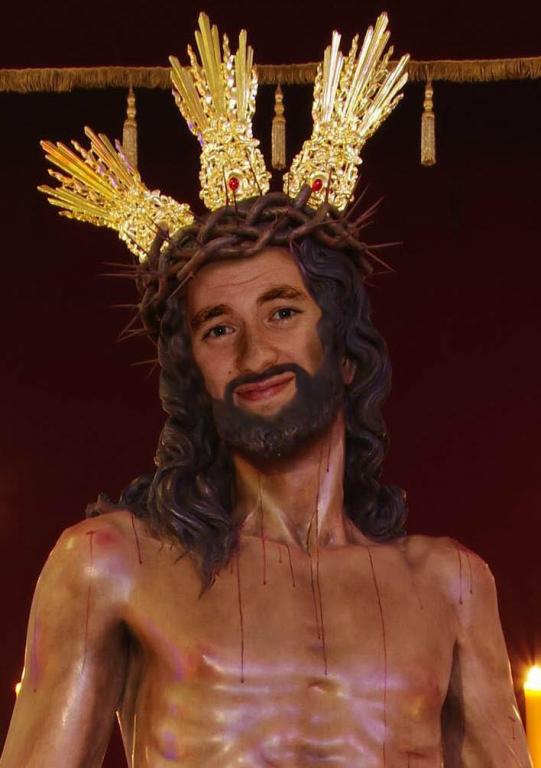 Daniel Serrano was forced to pay €480, or approximately $587.78, by a court in the city of Jaen in Southern Spain for photoshopping his face on a popular depiction of Jesus. He couldn't afford to pay the fine, but he was able to raise the money via crowdfunding.
After I reported on this case, several people expressed an interest in photoshopping their faces on the same statue of Jesus. After all, they can't prosecute us all!
One commenter, Joshua Marc LeHoux, sent the following email to the Spanish government at prensa@mjusticia.es: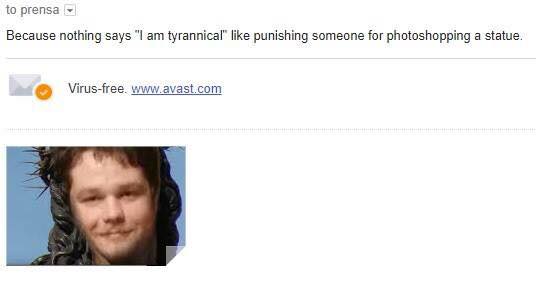 Here's another one sent in by a fan upon request: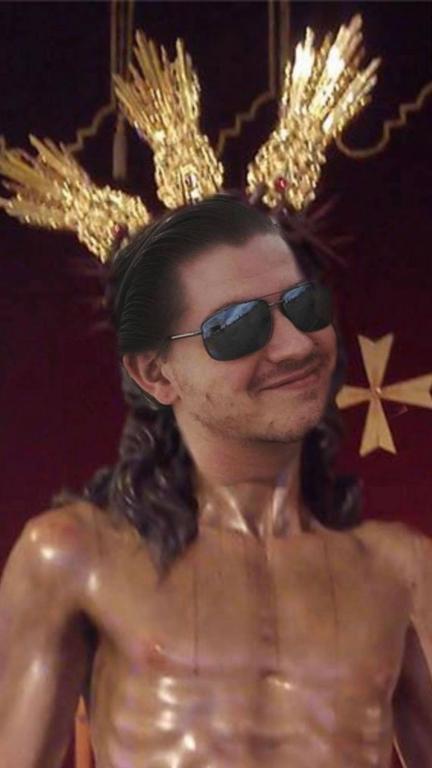 If you have the ability, or know someone who does, I highly recommend photoshopping your face on the below image of Jesus. You can also send it to the Spanish government, as Joshua has done.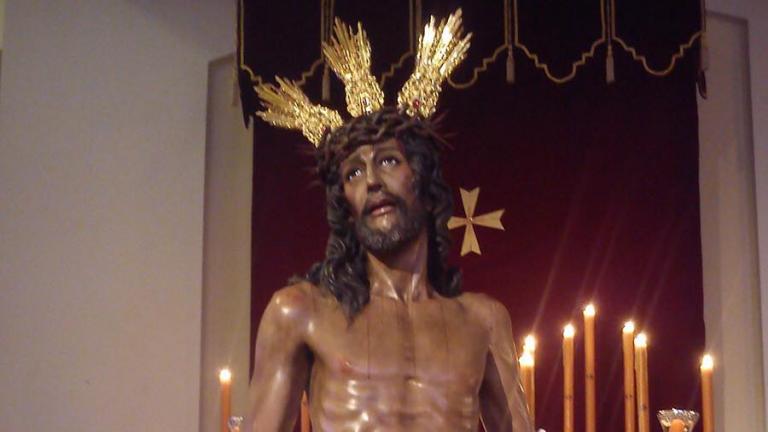 I'm not one to intentionally offend religious people for no reason, but if you are prosecuting someone for a creative expression like this, I feel it is warranted. After all, Christians who are secure in their faith wouldn't have a problem with such a harmless endeavor, and they might even laugh at it.
Feel free to post your Jesus swaps in the comments!
Yours in reason,
David