Evolution isn't a religion, and people who value science don't have a Bible or Holy Book, but if they did it might be Charles Darwin's On the Origin of Species: By Means of Natural Selection.
I've now recommended several books on this blog, and they have mostly been relevant to our current political or religious climate, but this week I want to recommend something even more controversial. It's the book that started it all in terms of evolutionary biology, and the one many hardcore religious believers continue to be threatened by more than 100 years later.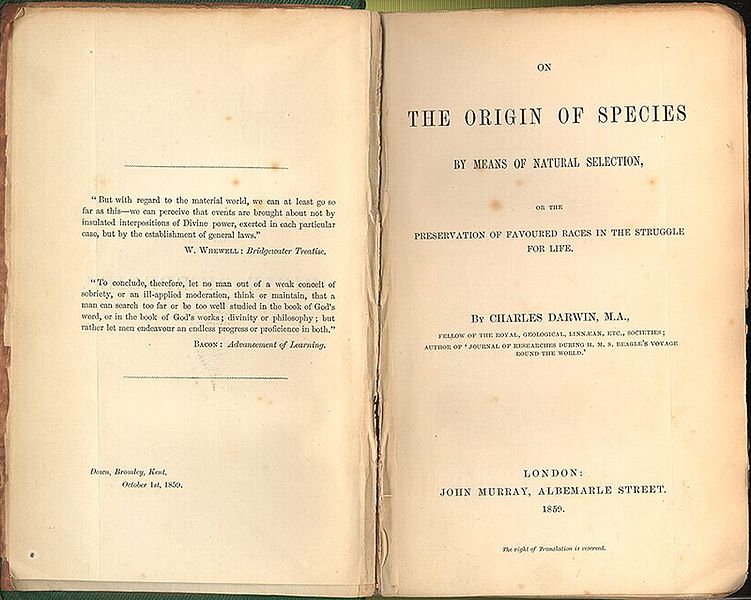 I read this book for the first time a few years ago, and it was immediately clear how it revolutionized the world of science as we knew it. There are of course some outdated concepts found within it, but that's to be expected in something that's as cutting-edge as this.
Recently, I decided to start re-reading On the Origin of Species in a digital format during my spare time. It's something I'd highly recommend if you read it years ago, because you might gain new insights as I have.
Contrary to popular belief, Darwin didn't really invent the idea of evolution. Before he was born, many people already believed that was a real force. But what he did, with this book, was present detailed evidence through scientific experience to support those conclusions. The book also posits a unique theory, natural selection, as the guiding force of our generational drift.
On the Origin of Species is scientific, yet compelling, and it will never be irrelevant. If you haven't already read it, I highly recommend it!
If you have read the book, please feel free to comment with your thoughts about it. If you want to join me in reading it again, that's even better!
Yours in Reason,
David G. McAfee