It's nice living in a small town. The local community is bound together in ways you don't experience in most big cities, and it's beautiful… until something like this happens.
Thomas Flach, the owner and founder of Arrowhead Acupuncture less than a mile from my house, was arrested on charges of sexual battery by a "medical professional." Considering acupuncture hasn't been proven to have effects beyond that of the placebo effect, it's this last part that confuses me.
Flach, 39, was accused of assaulting a patient who was 51. The woman was vulnerable, and on his exam table, according to local authorities.
On Monday, May 21, 2018, a 51-year-old female went to the Twin Peaks Station to report unwanted sexual contact during a medical procedure at Arrowhead Acupuncture, in the community of Lake Arrowhead. Detectives from the Twin Peaks Station investigated the reported assault. The investigation revealed Thomas Flach, the owner of Arrowhead Acupuncture, had sexually assaulted the victim while she was lying face down on an examination table. The victim was unaware of his intention before the unwanted sexual contact. Flach offered to provide "sexual relief" to the victim during the acupuncture treatment.
Detectives corroborated the victim's account of the assault on Tuesday, and arrested Flach. He was booked and released after posting $50,000 bail.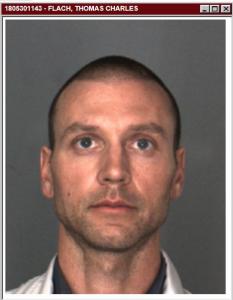 Local police also say Flach has "
numerous clients under his care
" and that there "
may be additional victims who were sexually assaulted
" by him.
To me, one of the biggest problems with all of this is that we give "medical professional" status to acupuncturists, who need very little training and get little-to-no government oversight. This practice hasn't been proven, yet it is often encouraged in our society, which sent at least one victim into the hands of a man who took advantage of being perceived as a medical professional.
I am not opposed to acupuncture if it is presented as what it is: a procedure, likely based on placebo, that helps relaxes people but doesn't cure anything. But I am opposed to perpetuating the idea that acupuncturists are doctors who, like them, uphold an oath to do no harm.
I just hope that, if there are more victims, they come forward and Flach is held responsible for his crime(s).