A man serving as a Christian missionary in Haiti was sentenced yesterday to 23 years in prison for sexually abusing a child under 12 years old during his international travels.
James Daniel Arbaugh, a Mennonite missionary from Virginia, was given 276 months' imprisonment followed by a life term of supervised release after he pleaded guilty to one count of illicit sexual contact with a minor while traveling from the U.S. The Mennonites are known as one of the "historical peace churches" that oppose all war.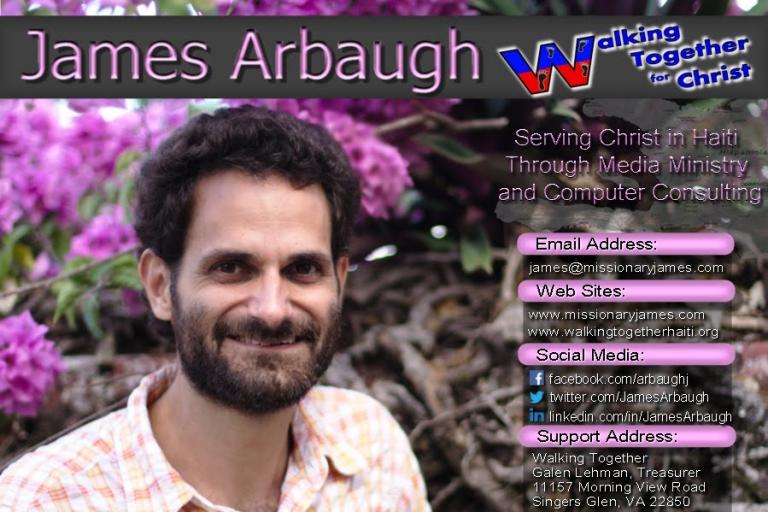 Despite the Mennonite position on violence, Arbaugh admitted to hurting these young kids through ongoing sexual abuse while he was evangelizing and showing Christian movies. For at least 15 years while he was living in Haiti, Arbaugh was visiting remote villages to "groom children," according to the government.
"The defendant abused his position of trust to prey on vulnerable victims, and their lives will never be the same," said U.S. Attorney Cullen.  "As this case indicates, our office is committed to working with our federal, state, and local law enforcement partners to identify and vigorously prosecute those who exploit children…"

Arbaugh admitted that in 2016, while in Haiti, he engaged in illicit sexual contact with a minor under the age of 12 by touching the minor's genitals under the minor's clothing.
One prosecutor described Arbaugh as a "
wolf in sheep's clothing
" because he was claiming to be a man of God, but religious groups have always served as safe harbor for these bad actors. We have traditionally elevated clergymen as a society, and entrusted them with our children, all with little or no oversight. This is
bound
to happen.
"James Arbaugh was a wolf in sheep's clothing: he posed as a selfless missionary when in reality he was exploiting his position to prey on and sexually abuse vulnerable children in one of the most impoverished areas of the world," said Assistant Attorney General Benczkowski. "Today's sentencing is a testament to the unwavering commitment of our prosecutors and law enforcement partners to hold sexual predators like Arbaugh accountable for their deplorable crimes."
I think "exploiting his position" is the key phrase here, because it's a common thread in these crimes involving various religious groups and sexual abuse against young children. These criminals take advantage of the special privileges that society grants to "Holy Men," and that enables them to hurt children. It seems obvious to me that the answer is to finally put an end to all those special privileges.