This following news story is satire… kind of.
A Roman Catholic priest went his entire life without molesting a single child, according to sources familiar with the matter.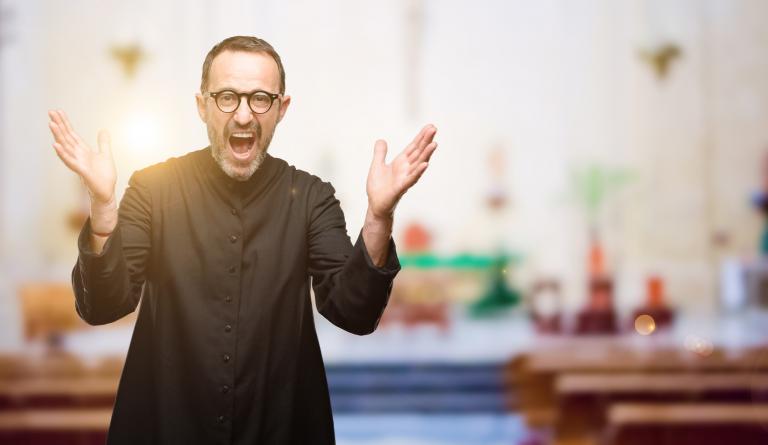 The Rev. Charles G. Andrews died of cancer at the age of 42, never having molested anyone who was underage. He passed away peacefully in his sleep after a day of religious counseling that didn't involve sexually abusing kids or covering up for criminal clergymen.
Hours before dying, Andrews reportedly said he was "honored to be recognized" as one of the few priests to never be accused of sexual abuse.
"It wasn't that difficult, honestly," Andrews said. "I just didn't find myself attracted to kids."
On his deathbed, Andrews spoke to a reporter about the rampant abuse from within the Catholic Church. The Church immediately rejected his statement, and transferred the priest to another diocese (despite the fact that he had only hours to live).
Ed Jimwards, spokesman for the Archdiocese of Seattle, said Church leadership "never knew" that Andrews wasn't molesting kids. He also said God may have given the priest cancer because he decided to criticize the Catholic Church.
"He was probably just possessed by the Devil," Jimwards said in a statement. "We have transferred this priest and will be conducting an internal investigation of his extreme, anti-Catholic beliefs."
What is really happening here?
This story was created as satire, but for a very specific purpose. It seems like every other day, I'm writing about priests and other religious authorities engaging in sexual misconduct. The stories come out more quickly than I can write them, and readers are never surprised by the allegations (or convictions). It happens too often.
So, I thought I'd write a surprising story about clergymen and sexual abuse against children. Unfortunately, my story isn't true, and that photo up there is just a stock photo.
Regardless, I have to go back to writing the "usual" stories now, so prepare for the next article about a man in power failing to live up to his own divine moral code. You can support my work here: https://www.patreon.com/DavidGMcAfee
Stay Skeptical,
David G. McAfee