There's a free mobile video game called "Antidote" that was specifically created to spread awareness about vaccines and their effectiveness.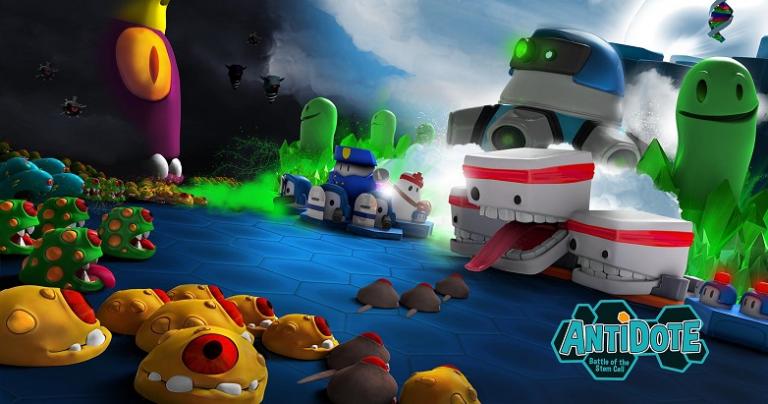 Psyon Games, a small Finnish gaming company, joined forces with international pharmaceutical company GSK to spread vaccine awareness in a fun and educational way. In Antidote, which is based on GSK's existing campaign, users defend against bacteria and viruses using the human immune system.
According to Olli Rundgren, CEO of Psyon Games, Antidote's easy-to-understand game mechanics describe how adaptive immunity and vaccines work and may so prevent prejudices about vaccines. The game, which has been published for Android and iOS, has already received the approval of the World Health Organization WHO and the vaccine board of the Finnish parliament.

If easily understandable information reached people, it would help to raise awareness among wider and more difficult target groups, such as young men, Rundgren says.
Good Timing
Psyon Games, the same company that brought the world a game where you can literally hurl "truth" at Trump, says there is no better time for a vaccine awareness video game than now. Indeed, the timing is pretty great.
According to the World Health Organization WHO, this year over 41,000 European children and adults have been infected with measles.

In Psyon Games we are concerned about the belittlement of science in society. Even the craziest unscientific ideas have received unprecedented support, Rundgren says.
It's nice to see a company that genuinely cares about scientific advancement, and works to curtail the undermining of science throughout the world. It's not something we see often in the United States.
Objective Evaluations
In addition to using science and peer-reviewed evidence to create the game itself, Psyon and GSK have also agreed to gauge results using hard data.
During and with the co-operation, GSK and Psyon Games explore how to use the mobile game in raising vaccine awareness. At the same time, the companies have agreed on the goals set for the pilot project. The success can be objectively evaluated through the data collected during the project.
Objectively evaluating data is key in science, and that's true for science communication, as well. It's nice to see that these companies agree, and I look forward to seeing the results and determining whether or not video games can be useful in the vaccine "debate." It would be nice if we could prevent tragedies that occur because parents don't understand the importance of childhood vaccinations, like the 11-month-old baby who had a stroke after contracting chickenpox from siblings who were unvaccinated.
I downloaded the free game for myself on my iPhone, and so far it is pretty interesting! I hope you'll check it out and let me know what you think.
Yours in Reason,
David G. McAfee (Support my work here)