Harrison Ford is using the force… and his platform… to take down elected officials who don't value established scientific facts.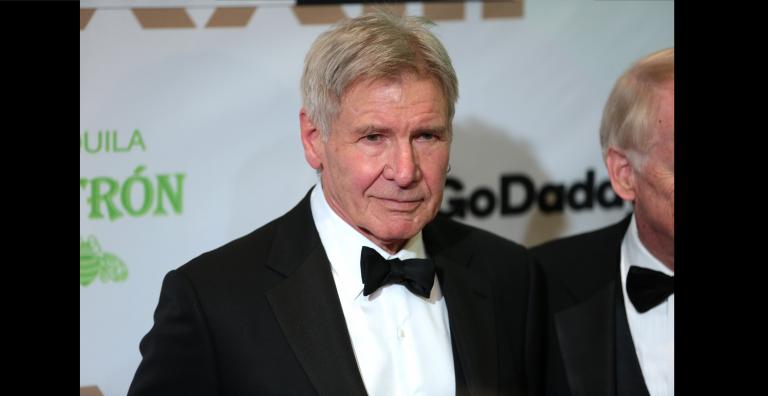 Ford, the legendary actor who portrayed both Han Solo and Indiana Jones, wants all Americans to stop voting for "people who don't believe in science." Considering that's the exact reason that I founded the Party of Reason and Progress (PORP), which advocates for evidence-based policy, I'm fully on board.
Ford's message is an incredibly important one, especially when it comes to the context in which he made the accurate (yet controversial) remarks. He was speaking at a climate change conference in San Francisco when he asked voters to protect the environment by electing leaders who accept the importance of peer-reviewed data.
Harrison Ford made a few requests Thursday at the Global Climate Action Summit in San Francisco.

The event brings together leaders from around the world to discuss tackling climate change, and while onstage, the actor begged voters to know where candidates stand on the matter before filling out their ballots. "For God's sake, stop electing leaders who don't believe in science," he said. "Or even worse, pretend they don't believe in science. Never forget who you're fighting for."

If humanity can't protect nature, "we can't protect ourselves," Ford continued, and while people work to "meet the challenge of climate change, I beg of you, don't forget nature. Because today the destruction of nature accounts for more global emissions than all the cars and trucks in the world."
Ford made an important distinction between politicians who don't understand science, which is bad, and those who refuse to acknowledge scientific findings because they're paid to vote that way, which is worse. This is the difference between ignorance and malice, and more people should understand that.
Mark Hamill, who played the Luke Skywalker to Ford's Han Solo, joined in the climate change discussion via Twitter.
HE HAS SPOKEN! (and I couldn't agree more.) #WeAreShitOutOfTime #HamillHeartsHarrison https://t.co/LNFtk8Uksg

— Mark Hamill (@HamillHimself) September 14, 2018
Ford's speech was intelligent and thoughtful, and he didn't do any partisan shaming. In fact, the actor didn't even mention the name of a single politician. Instead he only vaguely referred to those officials who don't value science, but that didn't stop some Trump supporters from taking the comments personally.
President Trump has frequently been bashed by climate-change fanatics, and leading the crusade this week is storied actor Harrison Ford.

According to Huffington Post editor Lee Moran, Ford issued a fiery directive aimed at the president while speaking at the Global Climate Action Summit in San Francisco on Sept. 13.

"Stop giving power to people who don't believe in science, or worse than that, pretend they don't believe in science for their own self-interest!," he declared. In other words, Trump, the obvious-though-unnamed target of Ford's denunciation, is supposedly serving his own "self-interest" by eschewing environmental regulations in favor of bringing working-class jobs back to the USA.
It's interesting that this writer took Ford's comments as a direct attack, and that he thinks it's "obvious" he was talking about the president. It's clear from the speech that Ford is referring to all elected officials who deny science, and not singling out Trump.
As Shakespeare wrote, "The lady doth protest too much, methinks."
Yours in Reason,
David G. McAfee (support my work here)