A group of students who are forced to meet in secret have convinced their school—a prominent evangelical Christian university—to change its policies on LGBTQ+ relationships being made public.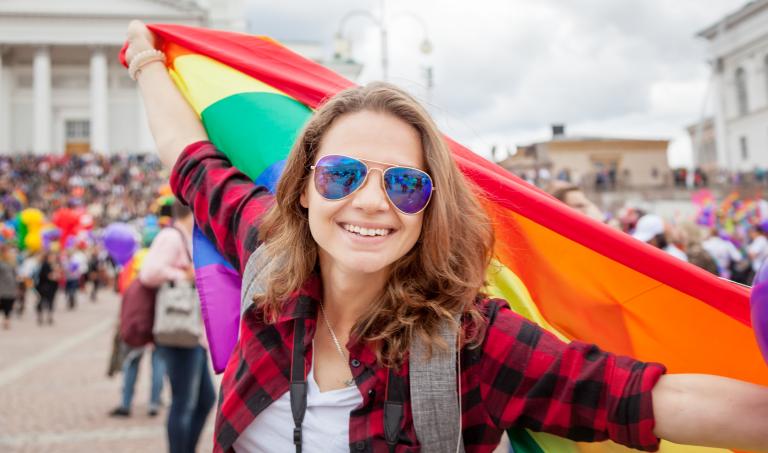 Underground LGBTQ+ Activism
The underground LGBTQ+ support and activism group, known as "Haven," has met off campus to help fellow students and bring change to Azusa Pacific University (APU). California-based APU previously tried to push a transgendered theology professor out of the school.
APU also worked with the students to create a "safe space" for all students, according to the school's student paper ZU Media.
Effective this fall 2018 semester, Azusa Pacific removed language from its student standard of conduct agreement that prohibited public LGBTQ+ relationships for students on campus. As an evangelical institution, APU still adheres to the Biblical principles of human sexuality—the belief that "sexual union is intended by God to take place only within the marriage covenant between a man and a woman" remains a cornerstone of the university's foundation.

This change is a result of much dialogue between students and administration. For years, LGBTQ+ students at APU have run an underground support group called Haven. However, because they weren't endorsed by APU as an official club, they couldn't gather on campus or advertise their meetings.

The group met in apartments around APU because members only knew about Haven by word-of-mouth. Members of Haven were motivated to have their voices heard after an APU faculty member was the target of a hate crime on campus, where LGBTQ+ slurs were used against him.
Basically, what happened here is that the LGBTQ+ students, who weren't allowed to meet on the campus let alone be open about their relationships, finally made some inroads. Unfortunately, while the wording of the policy may have changed, the school is still morally
opposed
to their sexual orientations.
Talking to Administrators
Members of Haven reportedly got help from fellow LGBTQ+ organization Brave Commons when discussing the issue of equality with the school's administration. Eventually, the school actually did something.
The students spoke, and the administrative board listened. Associate Dean of Students Bill Fiala, Ph.D., said that as the board evaluated their code of conduct, they wanted to be attentive to equity.

"The changes that occurred to the handbooks around sexual behavior creates one standard for all undergraduate students, as opposed to differential standards for different groups," Fiala said. "The change that happened with the code of conduct is still in alignment with our identity as a Christian institution. The language changed, but the spirit didn't. Our spirit is still a conservative, evangelical perspective on human sexuality."

In addition to this change to the code of conduct, the Office of Student Life has worked with students to co-create a pilot program to provide a safe space for LGBTQ+ students on campus.
This is a huge step forward, and that should be acknowledged, but the school has a long way to go before it is considered a bastion of LGBTQ+ equality. School officials will have to amend the spirit of their anti-gay prejudices, and not just the language of their code of conduct, if they want to truly step into the 21st Century.
Yours in Reason,
David G. McAfee (Support my work here)