Australia is on track to "eliminate" cervical cancer as a public health concern, which would make the nation the first in the world to do so, and it's in large part thanks to a vaccination program for HPV.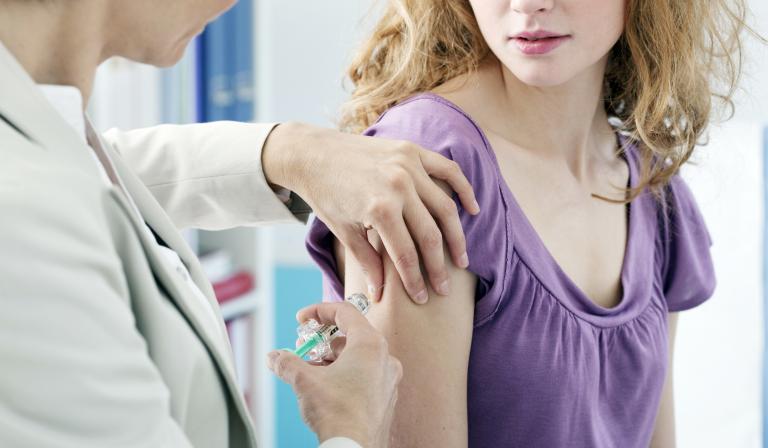 In just two years, cervical cancer will be considered a "rare" disease in Australia. About eight years after that, it will be considered eliminated, according to the Sydney Morning Herald.
The new forecast has been detailed in research in the Lancet Public Health Journal, which found that although global deaths from the disease still exceed 310,000 each year, Australia is heading towards a scenario where cervical cancer would be almost unheard of.

The positive prediction has been largely credited to the introduction a decade ago of the world-leading national human papillomavirus (HPV) vaccination program for schoolchildren, but key changes began in 1991 with the beginning of the country's pap smear program.

In the decades afterwards, cervical cancer rates in women dropped about 50 per cent, as abnormalities were identified before they developed.
This is huge. Australia has already reduced its incidence of cervical cancer to about half of the global average, and researchers say the most impressive results are still on the horizon. If they keep up the current practices, experts say the disease will be all but eradicated by 2066 and, eventually, it'll be extinct.
Professor Ian Frazer, the co-inventor of the technology behind the HPV vaccine, said he expected that in time cervical cancer would be completely eliminated from Australia and the world.

"Because this human papillomavirus only infects humans and the vaccine program prevents the spread of the virus, eventually we'll get rid of it, like we did with smallpox," Professor Frazer said.

"It's not going to happen in my lifetime, but it could happen in the lifetime of my kids if they go about it the right way."

The free national HPV vaccination program was first rolled out to Australian schoolgirls aged 12 to 13 in 2007, and was expanded to boys in 2013.
That would be amazing! It's worth noting, however, that if we are going to see results like this everywhere else in the world then some countries (like the United States) will likely have to make some major changes.
The news that Australia is projected to eliminate cervical cancer by 2028 comes at an interesting time for the United States, with CDC officials worrying about growing trend of non-vaccinated children. It also comes at a time when anti-vaxx icons like Jenny McCarthy and Kat Von D are at the height of their influence, showing an even starker contrast between the two countries.
So, maybe it's time we look at successes in other counties, like Australia, and learn some lessons. I'm not saying we can do everything exactly as they did, but it would certainly help if our attitude towards vaccines was more like theirs.
Yours in Reason,
David G. McAfee (Support my work here)