A group that focuses on Christian persecution says it's "extremely concerned" about the death of John Chau, a missionary who illegally trespassed on a secluded island to preach to the locals about Christianity, and wants the tribes-people brought to justice.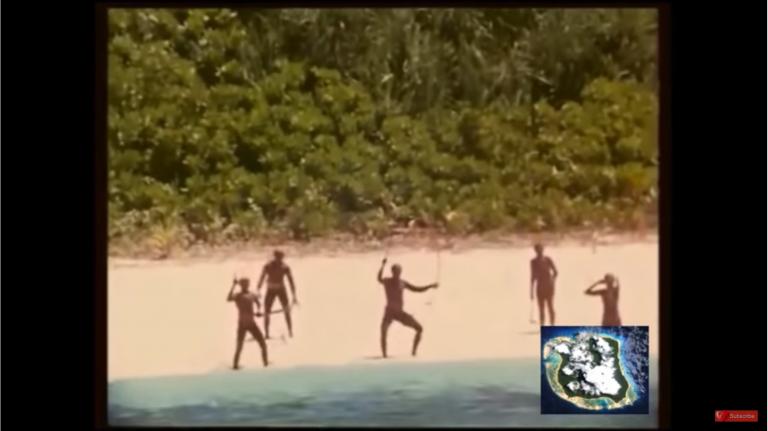 I reported on Chau's story yesterday, when the world learned that he was killed by indigenous people with bows and arrows after visiting the island of North Sentinel in India to convert people to his religion. He broke the law and endangered their lives on his Christian mission.
But International Christian Concern, a nonprofit that aims to draw attention toward Christians suffering throughout the world, wants the locals to be charged with murder.
A spokesperson for International Christian Concern said: "We here at International Christian Concern are extremely concerned by the reports of an American missionary being murdered in India's Andaman and Nicobar Islands.

"Our thoughts and prayers go out to both John's family and friends. A full investigation must be launched in this this murder and those responsible must be brought to justice."
Not only does this group call what happened "murder," ignoring the fact that they aren't bound by our laws and were acting out of self-defense, but they go even further by suggesting they can be tried in our courts. These remote villagers have had no contact with the outside world, and it is illegal to travel there because it's dangerous for visitors and residents.
In its own press release, International Christian Concern actually tied this incident to reported discrimination against Christians throughout the country of India.
This murder comes at a time when Indian Christians report ever escalating levels of persecution across the country…

India has a history of attacks on foreign Christian missionaries. In January 1999, Graham Staines, an Australian missionary, was burned alive along with his two sons Philip, age 10, and Timothy, age 6. A mob of Bajrang Dal fundamentalists attacked the missionary and his children while they sleeping in their station wagon in Manoharpur village, located in the Kendujhar District of India's Odisha State.

Across India, reports of persecution continue to escalate in both number and severity. Much of this escalation in persecution followed the rise of the current BJP-led government in May 2014. Using religiously divisive rhetoric for political gain, BJP officials incite Hindu radicals to take action against religious minorities. In 2014, the year the BJP-led government took power, the Evangelical Fellowship of India (EFI) documented 147 incidents of Christian persecution. In 2017, after three years of the current government, EFI documented 351 incidents of Christian persecution.
ICC's regional manager, William Stark, also said new reports of persecution are being documented in India "every day."
Many Christians fear this may be the new normal for their community as Hindu radicals and others have been allowed to attack Christians and other minority communities with impunity. India must take steps to counter the growing wave of intolerance and violence.
To be clear, this case had nothing to do with "persecution." As I reported yesterday, it's well known that the Sentinelese people are hostile toward all outsiders. In 2006, two Indian fishermen were also killed while illegally travelling to the island. In other words, he wasn't killed because he was a Christian; he was killed because he traveled to a prohibited island and endangered the locals.
International Christian Concern acknowledges that Chau traveled there so he could "meet with the Sentinelese tribes to preach Christianity," yet completely ignores that he did so illegally. The group also failed to mention that the tribe could have died from merely being exposed to Chau, instead focusing on perpetuating the faulty notion that these people should be tried with murder.
What better day than Thanksgiving to threaten the lives of indigenous people. This is how genocides start.