A Utah resident became the first in 70 years to die of rabies after he chose to go to a chiropractor instead of an emergency room, and now his family is warning everyone… about bats.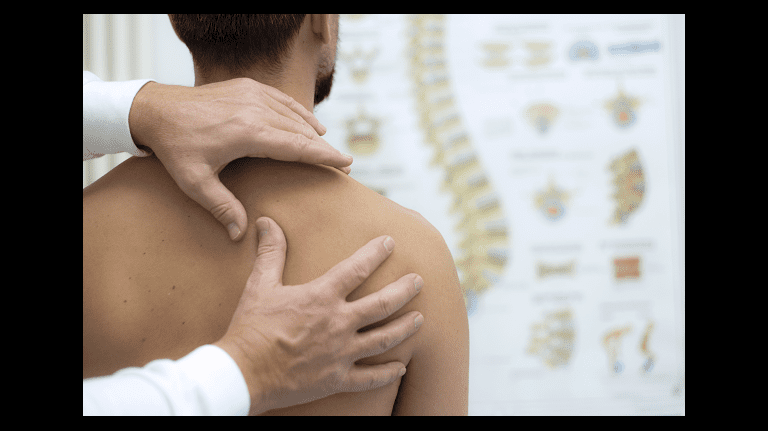 Gary Giles, a 55-year-old man, apparently started feeling symptoms – including pain and numbness – in his neck and back. Instead of going to an E.R., or even making an appointment with a doctor, Giles reportedly sought help from his regular chiropractor.
It's common for rabies to present initially with tingling near the site, according to reports.
"It started with his neck and back pain. He was seen by a chiropractor. That relieved some of the pain initially, but then numbness and tingling into his arms," his daughter Crystal Sedgwick said.

Sedgwick said her father, 55-year-old Gary Giles, started experiencing these initial symptoms back in mid-October, and from there, it only got worse.

"Being touched, he felt like he had pins and needles all over his skin," Sedgwick said. "It was really uncomfortable. He felt like his skin was on fire."

She said it wasn't until he died on November 4 that they realized he had been infected with rabies.

"Usually within a couple of weeks the person will have swelling of the brain, swelling of the spine, and will be placed in a coma, and will pass away," said Dallin Peterson, epidemiologist at the Utah Health Department.
This is definitely a sad case, but it's also something we can learn from. The reason Giles was the first in his state to die of rabies in decades is that we have treatments. If Giles had gone to a doctor soon after the infection, he would probably have been totally fine.
Rabies is a "medical urgency," but not "an emergency," according to the CDC's guidelines.

It's important to remember that rabies is a medical urgency but not an emergency. Decisions should not be delayed.

Wash any wounds immediately. One of the most effective ways to decrease the chance for infection is to wash the wound thoroughly with soap and water.

See your doctor for attention for any trauma due to an animal attack before considering the need for rabies vaccination.
Giles had some time to get the vaccine, a simple shot in the arm, but he didn't know he had been infected and mistook his symptoms for something a chiropractor could fix. Instead of focusing on that, and raising awareness about the rabies vaccine and the importance of seeing a doctor, his family is talking about the dangers of bats.
The state health department said they believe Giles contracted rabies from a likely source: a bat.

"He would just catch them, put them outside," Sedgwick said. "I know that my mom has always thought that bats were really cute, so he would sit there and hold them for her and let her pet their little heads, and they would lick them, but they never really thought anything of it."

Health experts say only one percent of bats in the wild are infected with rabies, but they say those that are infected are the ones that would attack you.

"They catch insects and stay [a]way from humans," Dallin said, "so if there's a bat on the ground or coming in contact with humans, most likely there's something wrong with the bat."

Sedgwick said since this morning, there are no longer bats in the attic of her parents' home. She hopes that by sharing her father's story, others will be more careful and avoid contact with bats.
One percent of bats have rabies, but nearly 100% of rabies patients live if they see a doctor as soon as they can. Do the math.
*For a comprehensive criticism of chiropractic, check out Yvette d'Entremont's piece and/or the "faith healing" chapter of No Sacred Cows.
**Thanks to Stephen Neidenbach (@welovegv) for providing the original link!
Yours in Reason,
David Gee