Just in case you needed more proof that vaccines work, here it is.
A private school in North Carolina is home to the state's largest outbreak of chickenpox, which in rare cases can cause stroke, as well as one of the highest religious exemption rates in the state.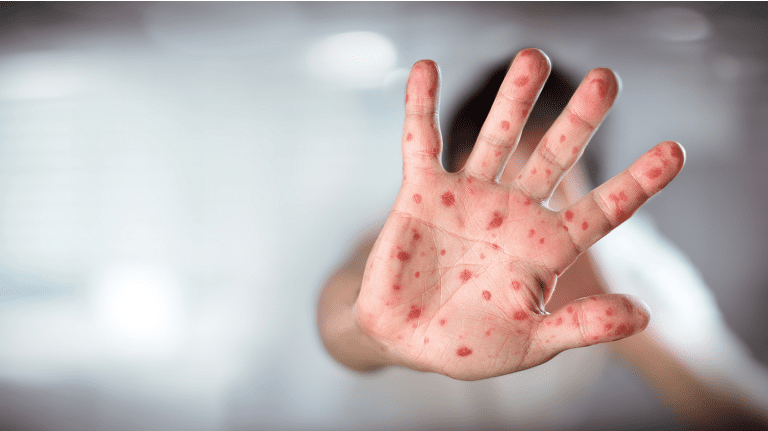 Major Outbreak
At least 36 students at Asheville Waldorf School have contracted the varicella virus, commonly called chickenpox, making this the largest outbreak in the state since the vaccine was made public more than 20 years ago. Of the school's 152 students, 110 have not received the vaccine, according to local reports.
The viral infection manifests in an itchy rash in most cases and is not typically life-threatening. But the outbreak at Asheville Waldorf should cause concern, said Dr. Jennifer Mullendore of Buncombe County Department of Health and Human Services…

Each year, the chickenpox vaccine prevents more than 3.5 million cases of varicella, 9,000 hospitalizations and 100 deaths, the CDC states on its webpage.

That's why health care providers for years have recommended all children medically able, namely those who have healthy immune systems, be vaccinated, Mullendore said.

Those recommendations have by and large have gone unheeded by the parents of Asheville Waldorf's 152 students — 110 of whom have not received the chickenpox vaccine, which was made available in the United States in 1995.
Religious Exemptions
The reason for the low vaccination rates is pretty obvious: excessive religious exemptions. During the 2017-2018 school year, Asheville Waldorf had a higher rate of faith-based vaccine exclusions than all but two other schools in North Carolina, according to the state's Department of Health and Human Services.
Of the 28 kindergartners who enrolled that year, 19 had an exemption to at least one vaccination required by the state for school entry…

The only two North Carolina schools to top Asheville Waldorf's religious exemption rate were private schools in other counties. Both had 100 percent exemption rate — one had only one kindergarten student, the other had two.
In other words, the two schools with higher exemption rates had almost no comparable data. This school had many more students, which made its exemption rate information much more meaningful.
Risk of Stroke
The problem with schools like this is that they are prone to major outbreaks, putting immunocompromised people at risk. And in the case of chickenpox, that could mean deadly strokes, according to infectious disease researcher Ann J. Melvin, MD, who we recently interviewed.
As stroke is uncommon in childhood and varicella is only one potential cause for stroke, the actual number of children affected is small. However, it has been estimated that varicella associated stroke accounts for up to one-third of ischemic strokes in children.
Experts agree that kids should get the vaccine for chickenpox, but that doesn't stop some parents from selfishly pretending that their god is against it. In fact, some people still take their children to outdated "pox parties" that put kids at risk.
Hopefully, some of those people will take a lesson from what's happening right now at Asheville Waldorf and get their kids the damn vaccine.
Yours in Reason,
David Gee