This is an amazing day for vaccine advocates in Australia.
Thanks to vaccines, rubella, a contagious viral infection that can cause miscarriage or birth defects if a pregnant woman is infected, has been entirely eliminated from the country of Australia.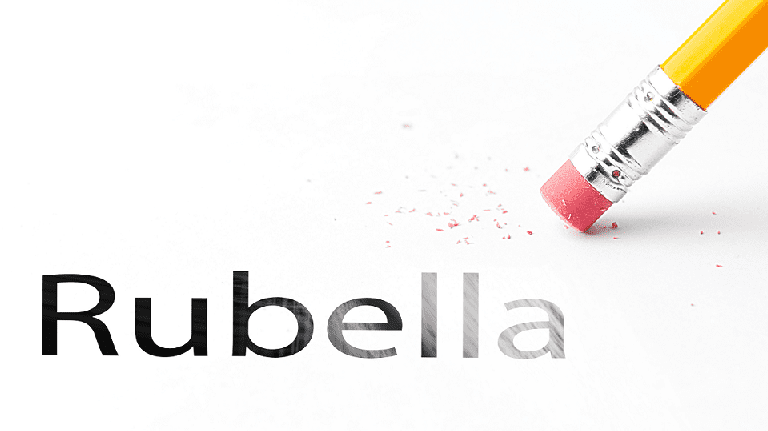 Australia's elimination of rubella, which is prevented using the MMR (measles-mumps-rubella) vaccine that has been falsely linked to autism fears, is huge. And it comes just after we learned that the country is on track to eliminate cervical cancer as a public health concern in large part thanks to a vaccination program for HPV.
The news was announced in Australia and confirmed by the World Health Organization (WHO), according to the Guardian.
The elimination of rubella is a great day for public health in Australia and sends a powerful message that vaccinations work, the health minister, Greg Hunt, has said.

Rubella, a highly contagious viral disease that can result in miscarriage, stillbirth and birth defects has been eliminated across the country, the World Health Organization announced on Wednesday.

The illness – also known as German measles – causes a fever, rash, joint pain and swollen lymph glands. If contracted by pregnant women during the first 10 weeks of pregnancy it can result in miscarriage or stillbirth or cause life-long medical issues for their babies.
This isn't just some happy coincidence. This is hard evidence that the MMR vaccine, which has been protested by everyone from Jenny McCarthy to Kat Von D, works. And it isn't just good for preventing the infection for individuals – it literally helped the country eliminate it.
Hunt said Australia's national immunisation program had been essential in eliminating the disease. The program provides free vaccination for protection against rubella for children aged 12 months, with a booster given at 18 months. Nationwide immunisation rates for five-year-olds is now 94.62%, the highest figure on record.

"The science is in and the medical experts' advice is absolute – vaccinations save lives and protect lives and they are an essential part of a healthy society," Hunt said.

Australia has had rolling epidemics of rubella: the largest number of cases were reported in 1958, with more than 5,000 notified cases; in 1963-64, with more than 3,000 notified cases; and in the early 1990s, with more than 4,000 notified cases.
Australia was struggling with rubella until it decided to listen to scientists who knew how a vaccination campaign could help. Now, the country joins more than 30 other nations that have eliminated the infection, including Sweden, Iceland, and even Greece.
If you know anyone who still doubts the effectiveness of the MMR vaccine, or thinks it's impossible for inoculation programs to help society in general, please show them this story.
Yours in Reason,
David Gee